Skip to content
Brand Story of MEGALITH Watch
SELECT THE ONE THAT BEST APPLIES TO YOU:
OUR STORY
In 2015, as soon as our founder, David, graduated from university, a thought dawned upon him.
 Most of his peers lacked an accessory that elegantly established them a mature person with a taste for the nice things in life. Something that immediately told every passerby that they were seeing a calm and collected someone who could take control of the situation.
 On David's mind, that accessory had to be an elegant watch, as so many captains of industries used to wear back in the day. Unfortunately, what the market had to offer in that regard were the expensive, big-name brands with even bigger price tags.
 Those didn't appeal to him. In his mind, there was still not a stylish watch brand out there that someone to transition from young to mature. All of them already screamed: 'established rather than 'maturing.' The price tag didn't help starting professionals hungry for style either.
 David knew there was a market for it. Soon after graduating, he gathered a team of acquaintances, and together they founded MEGALITH. The brand's mission? Simple: Every man's first watch.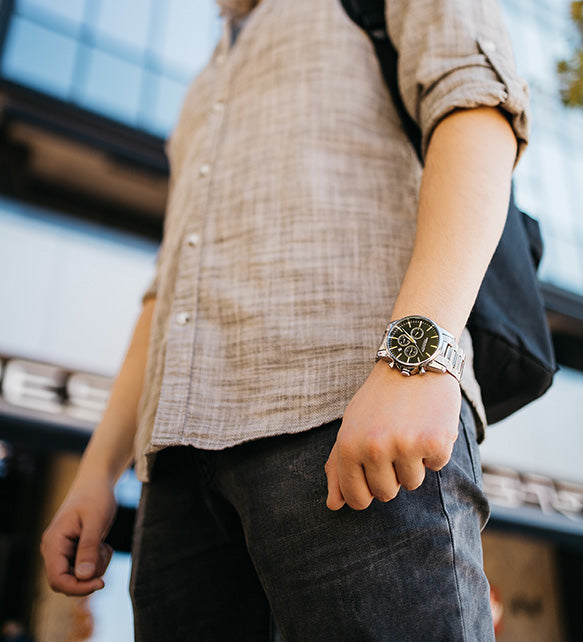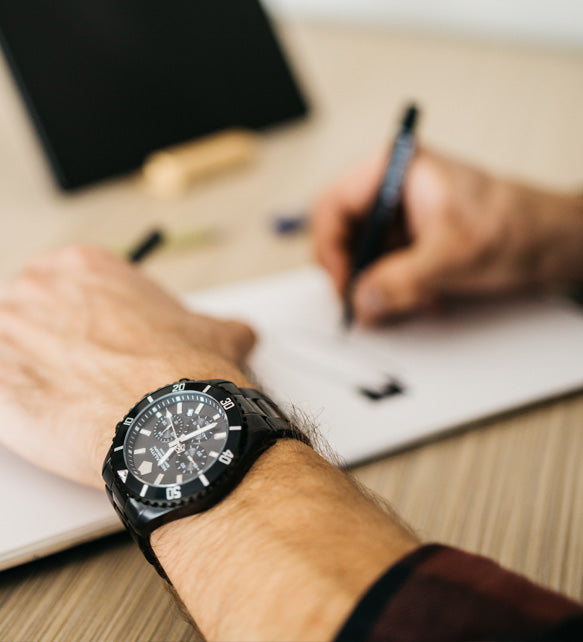 A FEW THINGS WE BELIEVE
People should not empty their pockets, nor break their bank or take on ridiculous debt to buy one of those often impractical 'luxury' watches. At best, they are great only for showing off you are well to do financially or, at least, want to appear so. At worst, they are an expensive gimmick you will only wear out to impress a few people at a few parties every now and then.
What's worse, although you can wear a watch for many, many years, you need one for every occasion. Yet, buying one pricey luxury watch for each is something that is financially out of the question for most.
But how about owning multiple affordable, stylish watches made with nothing but attention to detail? Each is sure to showcase your personal style in each modern context life demands it.
See, the value of a watch is not something to measure in the supposedly rare material that went into making it. Rather, a great watch it's the one that showcases, effectively, your style to hose around you and on which you can rely on every occasion.
OUR MISSION
We know what you are thinking: 'watches are dead, long live the smartphone, it gives the time of day all the same.' Yes, although we can now check the time through the machine in our pockets rather than the one that goes in our wrists. However, a watch, we think, is much more than that.
At MEGALITH, we firmly believe that the meaning of the watch as an accessory lies beyond that of simply time telling. Just like the clothes you wear; it's meant to show others your personality and the attitude you radiate at the time of wearing it.
It is our mission to provide you with timepieces that empower you to showcase your story and style like big brand watches used to do. This time, much more affordably. Through a combination of our cost-effective supply chain and exquisitely detail-oriented designer processes, we can match their style.
What is more, we can reengineer, adapt and improve upon classic watch designs that fell out of favor to make them a better fit for the world of today. MEGALITH makes sure to make luxuriously-looking, high-quality modern watches at which price it's actually affordable for every man of today. That way, they can have a stylish watch to wear and showcase at each scenario modern life demands from them. MEGALITH, the watch brand where stylish and affordable meet.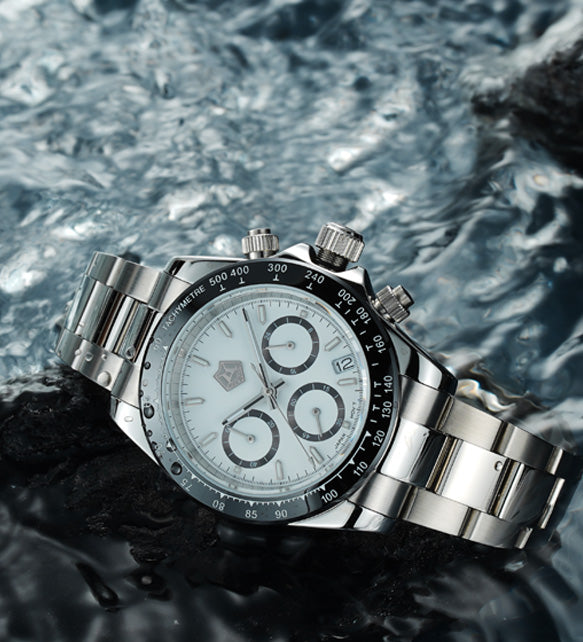 Sunday,Monday,Tuesday,Wednesday,Thursday,Friday,Saturday
January,February,March,April,May,June,July,August,September,October,November,December
Not enough items available. Only [max] left.