A chronograph watch is a type of men's watch that offers more than just the ability to tell time. Watches with a chronograph feature display registers, or sub-dials, that measure various time intervals and can be used as a stopwatch. Chronograph watches are both a fashion statement and a functional timekeeping tool, and they can be found in a variety of styles.

Chronograph watches have long been a fashionable choice among men. The Roman emperor Augustus is credited with the first attempt to measure time using sub-dials, and today, chronograph timepieces are recognized as a classic, stylish piece of jewelry suitable for any occasion. Most chronograph watches feature an analog face, stainless steel casing and a leather or rubber band. Watches of this type can stand up to everyday wear, making them a valuable fashion accessory and everyday timekeeper.

Chronographs are useful when the wearer needs to measure a brief amount of time. The additional sub-dials allow the watch to act as a stopwatch, allowing the wearer to measure elapsed time for up to 60 minutes. This makes the chronograph useful for a variety of applications including keeping track of race times, timing food as it cooks and measuring laps for a swim. Many chronograph watches also feature a tachymeter on the bezel, allowing the wearer to simply look at the watch face to compute speeds.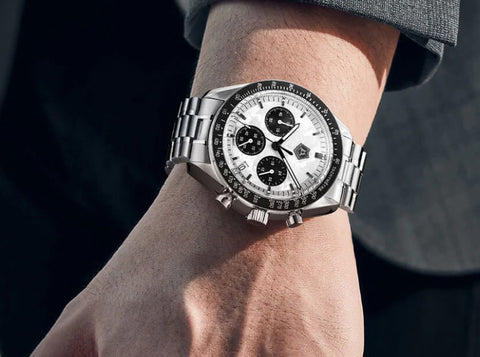 Today's chronograph watches are available in a wide variety of designs, adding to the piece's character and style. With both digital and analog varieties available, there is a chronograph watch to suit every personality. Luxury high-end chronograph watches feature beautifully-crafted timepieces made with the finest materials including gold, platinum and stainless steel. Watches with interchangeable bands allow the wearer the ability to customize the watch to match any outfit. A variety of additional features such as a 24-hour hand, luminous markers and multiple time zones add to the watch's convenience and utility.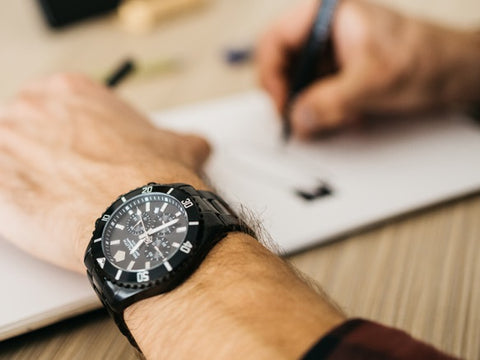 The chronograph watch has a unique beauty that makes it a timeless accessory and functional tool. With its attractive style and multi-use capabilities, a chronograph watch is the perfect choice for both fashion and function.