Time is relative, as Einstein put it, but what of timekeeping? Horology has always been a fascinating topic for me, the impeccable precision and the intricate mechanism that operates our wristwatch is amazing if you think about it. Within that small frame lies a complex maze of cogs and wheels that helps us keep track of time. If you want a romanticized version of it, we basically follow what the clock tells us to do – from lunchtime, dinner, and bedtime – we are all in the palm and indebted to Father Time.
In the industry of horology, time is also relative to certain watchmakers. While some faded away into the annals of watch history, others proved their mettle in this craft and managed to withstand the test of time either by adapting to the ever-changing flow or by mastering their craft to its fullest potential.
In this article, we will be taking a look at some of the oldest watch brands in the world.
Oldest Watch Brands
Blancpain (1735)

The current titleholder and the watch company that is generally considered as the oldest watchmaker today is Blancpain. Founded in 1735 by Jehan-Jacques Blancpain, the company is the epitome of humble beginnings. The very first Blancpain workshop opened in the founder's own home in Villeret, Switzerland. Blancpain was not always in operations though as it had its fair share of lulls and financial problems throughout the centuries. The company also found itself to be the official supplier of the French navy which allowed them to sharpen their horological knowledge and skills in crafting reliable and robust dive watches.
Favre-Leuba (1737)
Here, we have another obscure watch brand that has been developing and manufacturing timepieces since the early 1700s. Let that sink in for a bit. The company was started by Abraham Favre in Le Locle, Switzerland. Their current headquarter was moved to Solothurn, Switzerland. While the company has lost some of its luster, they are still crafting some highly unique timepieces that make it a worthwhile investment for watch collectors to get a hold of their timepieces.
Initially known as Favre, it wasn't until 1815 when Auguste Leuba joined the company, was the company rebranded as Favre-Leuba. The company, as with most Swiss watchmakers, suffered financially during the Quartz revolution in the 70s. In fact, Favre-Leuba was forced to close in the 80s because of this. Fortunately, the company was revived in 2011, they are now known for developing innovative and highly advanced timepieces for pilots.
Jaquet Droz (1738)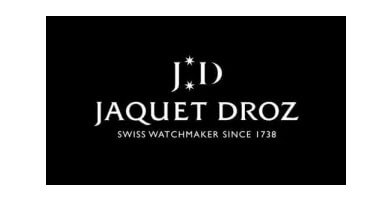 Jaquet Droz is another Swiss watchmaker brand that has been in the game for a considerably and impressively long time. This watch company was founded by one, Pierre Jaquet Droz in La Chaux-de-Fonds, Switzerland. One particular aspect about Jaquet Droz watches that you will immediately notice is its impeccable and stunning aesthetics. The brand's outstanding aesthetics is not surprising as the company was built upon the ideals of Haute horology watchmaking. This means that the focus of Jaquet Droz watches leans over the style and artistic merit, more so than its inner workings. You can appreciate their unique style in watch designs with their Jaquet Droz Grande Seconde SW models.
Ferdinand Berthoud (1753)

One of the more obscure watch brands that is also among the oldest in the industry is Ferdinand Berthoud. This brand is known for its unique timepiece designs such as with their Ferdinand Berthoud FB 1.3 Chronometer. The company was founded by their namesake, Ferdinand Berthoud in Paris, France, and their current headquarters can be found in Fleurier, Switzerland. The founder, Ferdinand Berthoud, was a watchmaker and scientist who worked with the French navy. During the time, Berthoud was among the inventors of the marine chronometer, as such, you can expect Ferdinand Berthoud watches to deliver top-tier diving capabilities.
Longines (1832)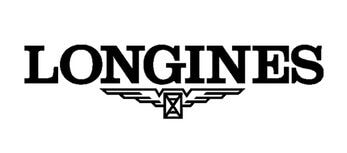 Longines is another famous Swiss watch brand that planted its roots in St. Imier, Switzerland back in 1832 –its headquarters is still there to this day. Founded by Auguste Agassiz, Longines is now part of the Swatch Group of companies and is available all over the world. One particular aspect about Longines watches is that the company has an archive of all the serial numbers of virtually every timepiece they have developed and manufactured – and seeing as they have been around for over a century, that is a pretty impressive list.

This will also allow Longines to provide you with a Certificate of Authenticity and other important documents about your particular watch model. Which is of great help for collectors and repairs. All Longines timepieces are made in Switzerland, so you can rest assured that all their watch models go through the strict Swiss quality assurance process. Currently, Longines is considered one of the more prestigious luxury watches that are more affordable alternatives to Rolex.
Omega (1848)
Omega is quite possibly, one of the most stylish Swiss luxury watch brands in the world. Founded by Louis Brandt in La Chaux-de-Fonds with current headquarters in Biel/Bienne, Switzerland. Omega is one of the oldest Swiss watchmakers that are still in the running to this day. Not only are they still around, but they are also among the top brands in the watch market with a level of prestige that can only be matched by the likes of Rolex and TAG Heuer. Omega is also a member of the prestigious Swatch Group.

Omega is also mostly known today as being the official timepiece of the James Bond 007 of the movie franchise of the same name. There are only a handful of watch brands that managed to break outside of its industry and into the mainstream – and Omega is one such company that can claim to have achieved this feat.
Tissot (1853)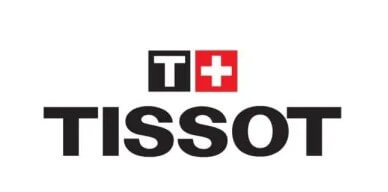 Tissot is another longstanding and beloved Swiss watch brand that was founded by the father and son duo, Charles-Felicien and Charles-Emile Tissot in Cret-Vaillant, Le Locle, Switzerland. Tissot's level of knowledge in developing timepieces allowed the company to develop both manual and automatic timepieces. The brand has also achieved a level of prominence that few Swiss brands have achieved. Of course, Tissot won't be able to last this long without being open to change and to evolve – a trait that the company has no shortage of to begin with.

Around the 90s, Tissot introduced their T-Collection which aims to innovate their watch models to include advanced watch features that enhance functionality and reliability. Amidst all of this, Tissot still maintained their roots by not straying too far away from tradition.
TAG Heuer (1860)

With its current popularity in the market and modern appeal, you would think that TAG Heuer is a relatively new brand in the market. The truth is that this watch company has been around since 1860. Founded by Edouard Heuer in St. Imier, Switzerland – the company was initially known as the Heuer Watch Company. While already making a name for itself, it did not reach the next level up until the 1920s, when Heuer Watch Company landed a deal with the Olympics, making their timepieces the official timekeeper of the world-famous sporting event.
TAG Heuer further pushed the envelope with their Mikrograph timepiece which was, at the time, the most accurate watch in the public market with its 360,000 VPH rating. TAG Heuer is currently one of the most popular fashion luxury watch brands in the market. Their timepieces are built with a focus on both style and substance.
 IWC Schaffhausen (1869)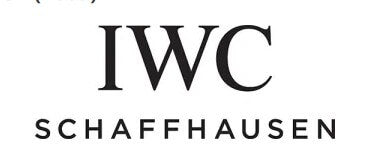 IWC was founded in Boston, United States in 1868, but as with most American watchmakers, they migrated their main headquarters over to Switzerland. IWC Schaffhausen is largely known for sticking to the traditional method of watchmaking, but they are also not shy of injecting their timepieces with innovation. This affinity to adapt with the ever-changing technology is one of the main reasons why IWC is still going strong to this day.

Similar to Hamilton, IWC also managed to blend the two very contrasting styles of American and Swiss watchmaking. While vastly opposite, once you do manage to blend these two styles together – you get a unique style that exudes the intrepid American business sense and the complex and high-quality build of Swiss watches.
Seiko (1881)


One of Japan's most well-known brands, Seiko has been around since 1881 and was founded by 22-year-old, Kintaro Hattori in Ginza, Tokyo. Initially, Seiko was a watch repair shop but then opened a factory of its own in Seikosha at around 1892. Seiko also gets the distinction of being the first manufacturer to develop the first wristwatch in the Japanese market which was made available in 1913. That is quite an achievement and cemented Seiko's place in the history books. To this day, Seiko remains a prominent fixture in the watch market and continue to innovate the industry with advancements in watch technology.
You may interested in: