Look, your reticence is understandable. Gold watches for men have long proved divisive. They're flashy, for a start. They're often expensive. And, by being the very symbolic colour of heady excess, it's a shade so often savoured for mafioso signet rings and punchy necklaces and the gilded skyscrapers of American despots.

None of that is a bad thing. Well, minus the despots. But in menswear's new era of ultimate maximalism, gold watches are back on the radar. What's more, they've the extraordinary ability to lift even the most anodyne outfits. One simple glint makes you memorable, and it's a sentiment that extends to all threads of your wardrobe: the weekend, the office, the in-between, even the top table.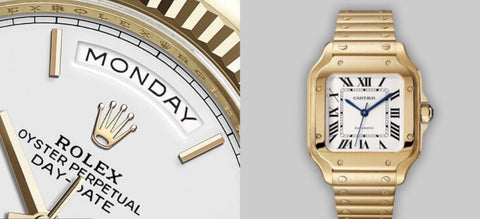 Gold watches can be classic, too. As in old school, blue chip Swiss-made classic. Look to Cartier's Tank Solo – a landmark watch designed to pay homage to the Renault FT-17 war tank – and a simple switch from stainless steel to yellow gold doesn't dilute the quiet elegance. On the other end of the scale, Rolex has been gold-plating everything in sight since the very first Datejust in 1945: a watch that is unwaveringly Rolex down to its last cog, and one that makes full use of the spotlight. Yes, yellow gold is for the horological peacocks, though it's also deftly-used by the understated too, with several marques filling the chasm between wallflower and showman.
The best gold watches for men
1.Breguet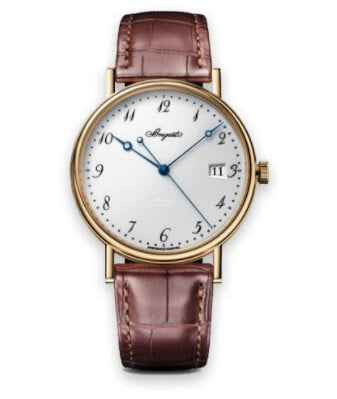 As the watchmaker who once served Marie-Antoinette, Breguet in 2020 is still a regal affair as the Classique 5177 proves: self-winding, intricate and with a tasteful 18-carat gold case.
2.Omega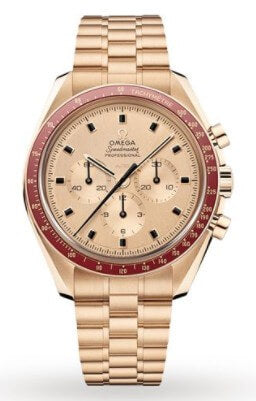 What's worth more in weight: gold, or moonrock? Don't answer that. Because Omega, long known as the outfit that put the first watch on the moon, has provided a nod to both in the anniversary re-release of the history-making watch.
3.Rado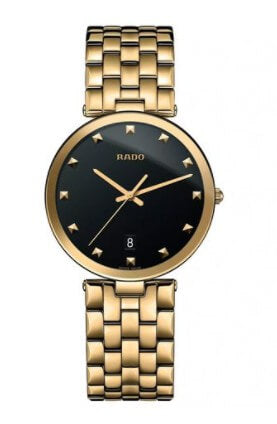 Rado's Florence line – a slim, classic dress watch that errs on the side of fancy – takes direct reference from that very city, with a domed case, sleek lines and an artistic Swiss-made movement inside. Granted, there's no Doni Tondo inside, but the gold tone finish is second best to a mature Michelangelo.
4.Rolex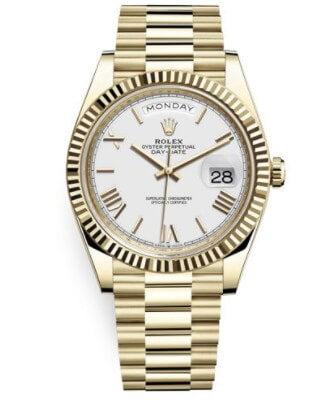 You are in the presence of greatness. For Rolex's Day-Date 40 is quite possibly the pontiff of big and gold watches, complete with a prideful yellow gold design throughout and a hallowed self-winding movement within. Show some respect, please.
5.Tag Heuer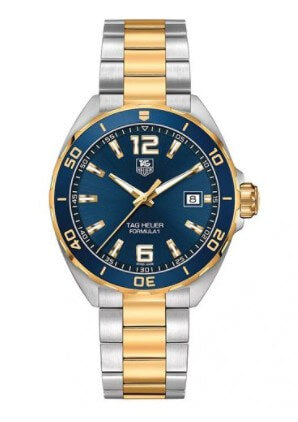 You want a racing watch that can take the wheel beyond Silverstone. You want a silver watch that'll chime with your silver ring. You also want a gold watch that does the same.

You want the world, basically, and the world is what Tag Heuer's Formula 1 delivers: a luxury off-track watch that has been embraced by the wider (and smarter) watch circles, with a bi-metal case and bracelet to strike a perfect balancing act. Best of all worlds, then.
6.Frédérique Constant
You'd be forgiven for thinking Frédérique Constant is a marque of yore. It sure looks that way. But despite the classic appearance, the Swiss-based outfit was only founded in 1988. That means it's still a baby by horological standards. So, you've the innovation of a young company with the aesthetics of the old boys, and it's all mounted on a quiet, traditional, lovely-looking gold case.
7.Seiko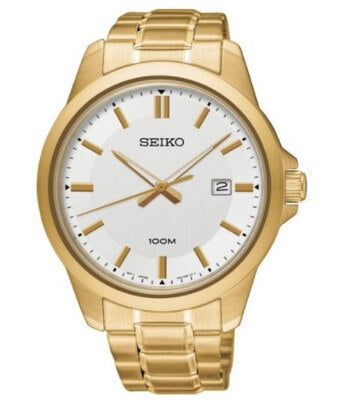 Eighties Tokyo boom is a niche aesthetic. Niche, but also strong, with Seiko's SUR248P1 harking back to a golden age for watches. Literally, yes, but also figuratively, in which 'futuristic' shapes meant big and punchy, while the impressive innards caused the entire industry to reform at large. Seiko's golden days never ended.
8.Accurist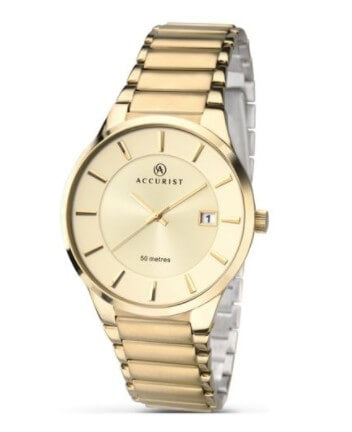 More is more, especially when Accurist is concerned. So when naysayers try to give you a hard time, prove that gold on gold on gold is a viable, sharp route best-paired with, well, everything.
9.Gucci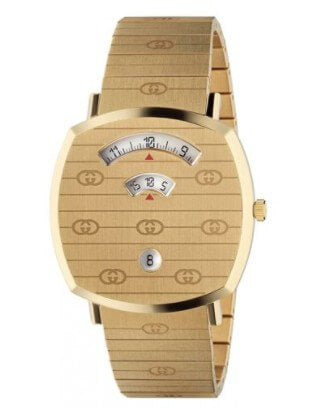 Gucci continues to subvert the norm. So where runway shows display models getting dressed in all their naked glory (the horror), the watch collection adds Michele-approved left-fieldism to the usually rigid world of Swiss watches. Enter the Grip: a big and bold piece that, unlike the recent display in Milan, hides the inner workings.
10.Audemars Piguet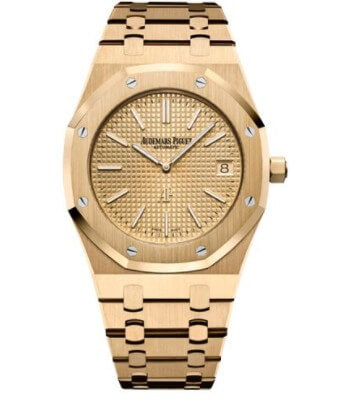 The object of affection for rappers, athletes and stars of more than one trade, Audemars Piguet's appeal is universal. You can now add us to the roster of fans too, as the Royal Oak 'Jumbo' comes in lustrous 18-carat gold throughout, and slims down on the wrist thanks to an extra thin composition.
11.Blancpain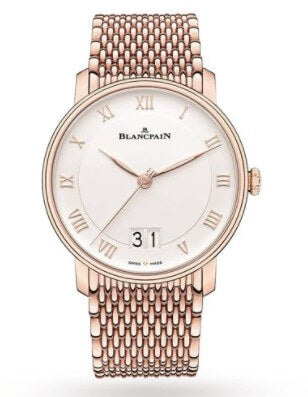 If yellow gold isn't quite to your tastes, rose gold can be a quieter option. And, in Blancpain's deft hands, there's an ever tasteful exercise in the Villeret Big Date: a timepiece that steers classic even when on the larger side.
12.Cartier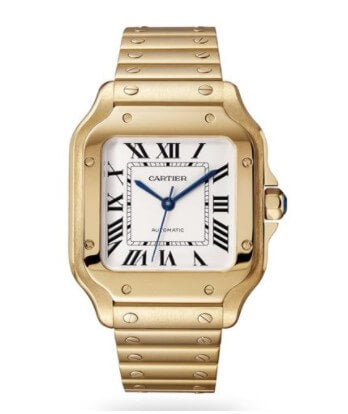 As if the Santos de Cartier wasn't bold enough (square, mechanical, yet still incredibly elegant), a yellow gold construction throughout blows the landmark watch out of the water. And better yet, you've an interchangeable strap for the weekend, letting you take a hi-spec automatic movement into your free time, too.
13.Longines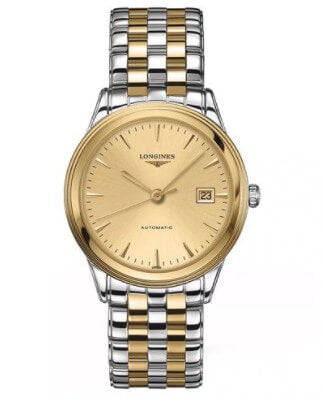 Longines' place in the grand Swiss canon is unwavering. It's produced watches since 1832, though despite such prestige, they're at a more affordable foothold than some of its contemporaries – and that notion extends to this gold-plated watch from the Les Grandes Classiques collection.
14.Tudor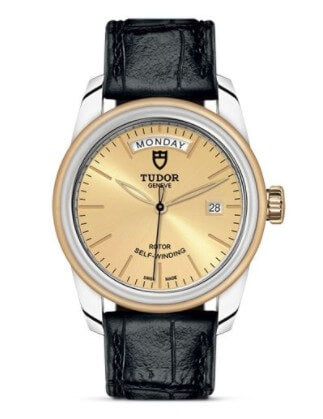 Tudor is good at the rugged expeditionary watch. Very good, in fact. But the Glamour line proves that the marque is just as adroit in crafting smarter, more classic watches, and the quieter dial lends itself to a multitude of events.
15.Tissot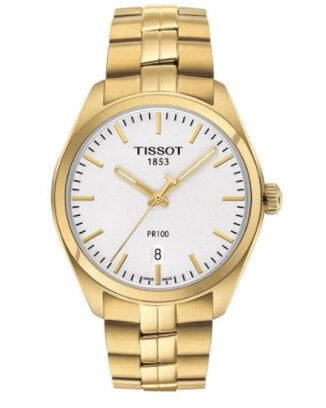 Swiss-made needn't require a Swiss bank account. And Le Locle for less needn't mean compromised quality, as Tissot proves with the respectable, gold-gilded Pr100 watch. Swiss movement, Swiss manufacturing, universal appeal.
16.Ingersoll
For a time, US watch manufacturing was a big deal. Yuge, even. And native label Ingersoll is nodding back to the glory days as the Apsley joins 'aw shucks' small town Americana with a functional, subtle, hard-wearing design.
You may interested in: