What is a military watch?
Would you be like this? When it comes to military watch, words like thick, concise, and rough will always come to mind. So how exactly is military watch defined? Military watches, as the name suggests, refer to special watches suitable for military use. In the beginning, most military watches were ordered by the military in large quantities, and the craftsmanship of the watch must be simple, easy to repair, and the parts must be universal to reduce maintenance costs. The decoration must be cancelled. The movement is used with direct charge batteries. The largest quartz movement produced in Switzerland, the dial is made of carbon fiber, which has good impact resistance, and the aviation-grade 316L stainless steel has excellent corrosion resistance and high temperature resistance.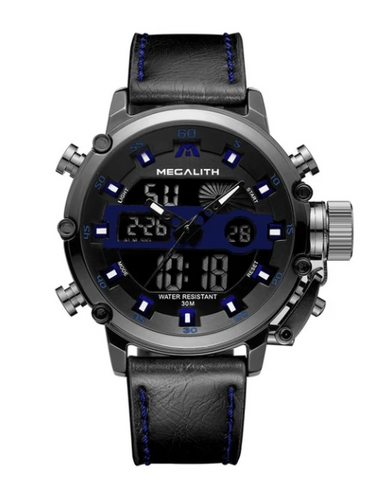 Modern military watches are mostly based on the version of the standard military watch, launched through cooperation between the watch factory and the military, or redesigned according to the previous models. This type of watch is also our common outdoor military watch. They retain the rough and tough appearance of the military watch and, due to re-customization, they have more ornamental value.
10 best men's military watches:
1. Timex Expedition Shock XL
The Timex Expedition Shock XL watch is a classic. Its black and vivid green numbers make it simple and clearly show its range of functions. Its quartz movement, resin strap material and water resistance up to 200 meters make it an important factor in the choice. From the appearance, the model is reminiscent of the aesthetics of the 90s, and opened the prelude to this era with a larger scale and minimal color scheme. Considering its versatility in terms of color and function, this watch will certainly satisfy most gentlemen.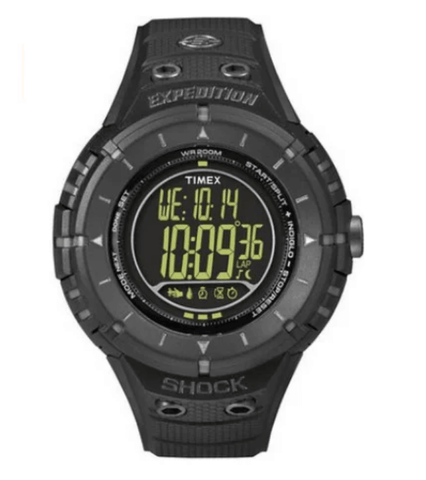 2. Suunto X-Lander
The Suunto X-Lander military watch has an accurate altimeter, a complete barometer and an accurate electronic compass. It also has an aluminum case with mineral glass and a strong metal case to improve its durability. The design is classic and simple, and the Suunto brand is the perfect choice for those who only need minimal fault protection. User-replaceable battery, multiple date and alarm functions, weather trend indicator and altitude recorder are also a good choice for those who want more timepiece functions. Its rubber strap is also very durable, very suitable for outdoor wear.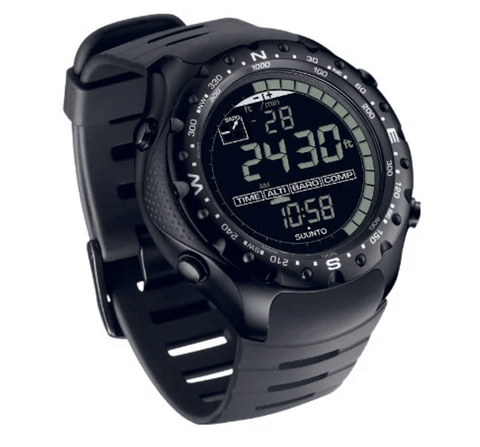 3. G-Shock GWG-1000GB-1A
G-Shock GWG-1000GB-1A watch has powerful functions and iconic aesthetic design, which can work on land, sea and air. Although it is designed to fight, its appearance is by no means ordinary. The new matte black adds a lot of color to adults. Buttons, buckles, belt loops, crowns, bezels and other metal parts are plated with black ions. If you are a fan of the G-shock brand, this watch is a modified version of it, but the brand also describes it as maintaining its original toughness. Regardless of how the function is used, strong solar energy also helps the clock to run stably, making it an effective choice for energy saving.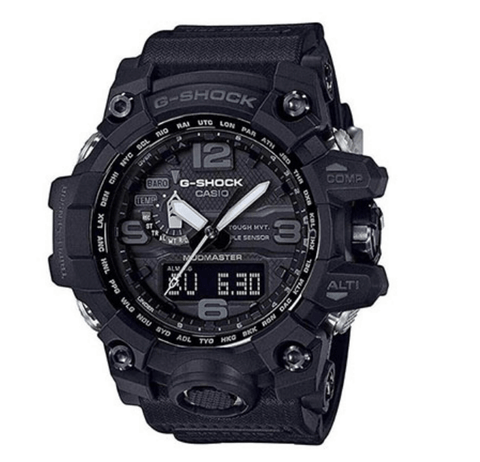 4.Timex Ex
Timex's classic model Expedition Gallatin was inspired by the northern edge of the American Rocky Mountains. It is a classic analog clock, marked with a raised top ring, tactical dial and mixed materials. The black frosted case surface feels good, and the nylon material of the strap makes it not afraid of getting dirty. One of its more entertaining features is Indiglo Night-Light, which will make night adventures easier to master. This model is also waterproof up to 50 meters and has a quartz analog movement.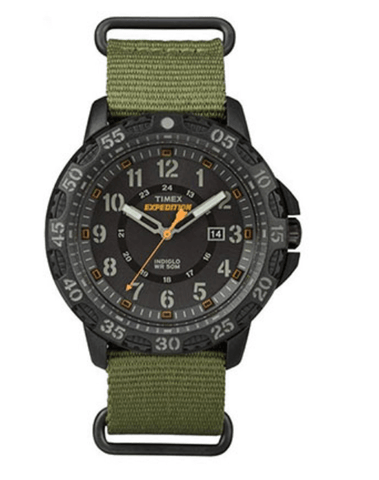 5. Luminox Recon Point Man 8820
Swiss brand Luminox designed the Recon Point Man 8820 watch to Satisfy military personnel's demand for analog watches. The highly scratch-resistant and anti-reflective sapphire crystal of this watch, the scale rotating bezel and the contrasting countdown quadrant of the dial are all convenient features. Interestingly, the Swiss brand collaborated with former Swiss Army Military Security NCO Andrew Micheli to design this watch. Internationally recognized military journalists assisted the company in producing this model, designed to Satisfy the specific requirements of professional military personnel.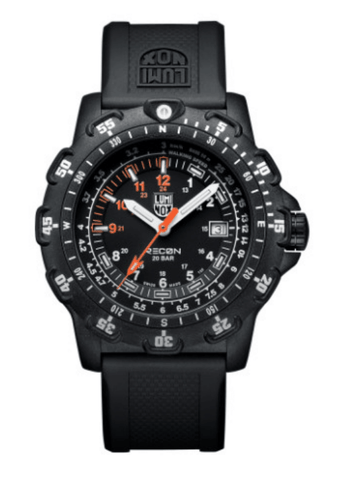 6.Marathon Military Navigator Quartz
Marathon Military Navigator Quartz watches are most attractive because of their versatile neutral colors and simple design. This model of the marathon is built in accordance with strict military specifications and is actually designed for pilots, skydivers and professionals. It is made of a special fiber shell, waterproof, 6 atmospheres, and has the performance of sweat and shock resistance. The tool is super light, which makes it more attractive. This Swiss-made watch also has high torque and highly accurate timing functions.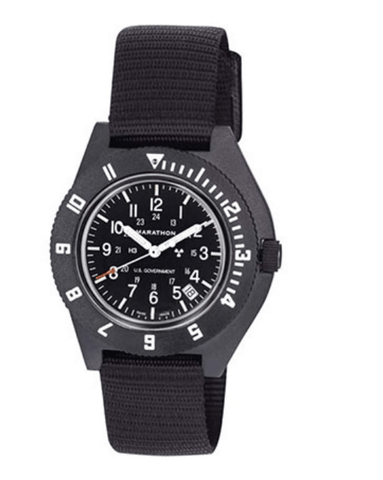 7.G-Shock GD-X6900MC-3
If you pursue true military aesthetics, the G-Shock GD-X6900MC-3 watch is perfect for you. The camouflage patterns on the case, strap and dial of the watch are distinctive and fully express its compatibility with the environment. The latest camouflage series of the G-Shock series has approximately 10 years of battery life, super illuminators, high-brightness automatic LED backlight and impact resistance, making it an attractive choice. Combined with a fully automatic calendar, regular timekeeping and 200-meter water resistance, the military standard quality of the watch has been verified by the chamber test method, which can replicate the impact of the environment on the device.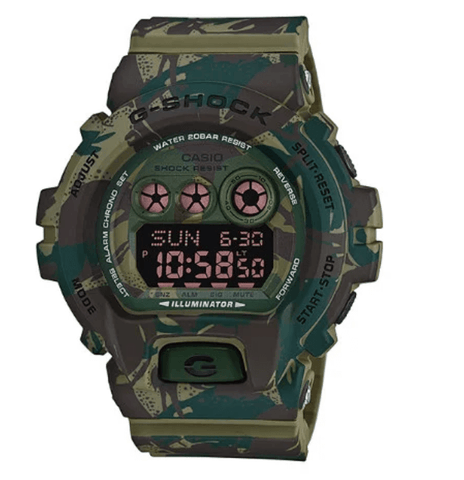 8.Bell&Ross WW1-92
The WW1-92 military watch pays tribute to the first watches piloted by pilots in the 1920s. The timepiece embodies these elements with its simple and novel charm. The sturdy leather strap is also a nice neutral color and can be worn easily during the day and night. It is thinner, but sturdy and reliable. The matte gray stainless steel case is another novelty. The traditional military pilot watch inspired this model, and its outstanding minutes and overall user-friendly features are particularly evident.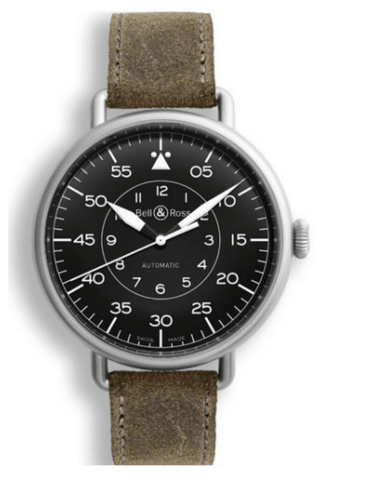 9.WC US Military 1969.
WC US Military 1969 is a powerful watch. The irony is that this watch is disguised as a classic daily watch, which is a more classic choice for those who want to wear it in outdoors. The color with yellow dents on the black strap can be used with different sportswear and is very convenient because of its versatility. Also, very useful are the screws on the bottom cover, which can improve waterproof performance. This model uses actual glass as the material. Unlike the typical plexiglass crystals used in other brand models, this glass improves scratch resistance and contributes to its streamlined appearance.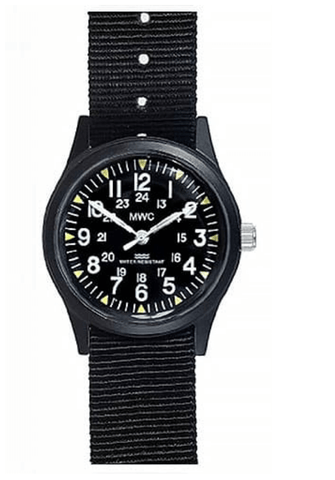 10.Hamilton
Hamilton, famous for its high-quality timers, is a watch established in Lancaster Town, Pennsylvania, USA in 1892. According to wartime archives, Hamilton has provided the military with more than one million watches, chronometers, timing devices, aviation watches, comparison watches, watches and marine chronometers. Therefore, Hamilton's name has also become a synonym for military watches.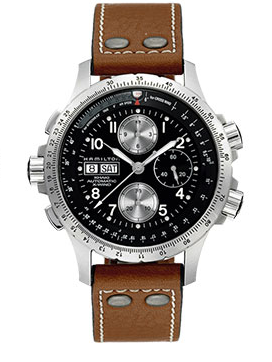 You may interested in: