An EDC (EveryDay Carry) watch is great for those who want a simple yet reliable watch for everyday activities. There are a lot of brands which manufacture all sorts of EDC watches from extremely tough (G-Shock and ProTrek) to simply resistant and sleek like the Seiko 5 or the Timex Explorer series. In your search, we try to make things simpler for you and present the best EDC watch in a good selection covering many needs and budgets.

While we included a large variety of brands and watches, we kept it simple so that you can make an easier choice.The criteria used are the following:
1. VALUE FOR THE MONEY
We tried to include the best watches available on the market in order to get the most out of your money.
2. QUALITY AND OVERALL BUILD
A watch must, by all means, be a quality timepiece. This is an aspect we concentrated our attention a lot on because it defines how the watch will feel like in the years you will wear it.
3. EXPERIENCE
We all know that since a watch is present most of the time at our wrists it should feel great and be a reliable tool which you cannot leave at home. That is why we considered the experience criterion as a whole, very important when it comes to the final choice to buy the best EDC watch for your needs.
 Best buy:
1. G-SHOCK GW-9400 RANGEMAN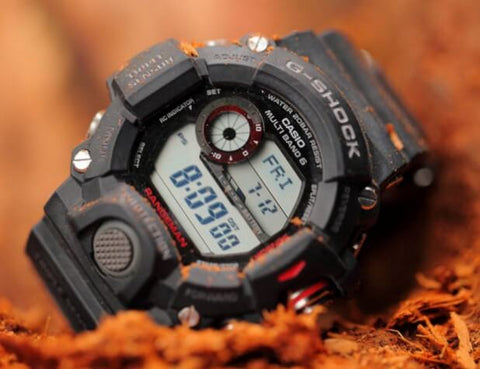 A classic G-Shock coming with all the good stuff you will need in your everyday active life. This G-Shock is not only a performer when it comes to features and specifications but also when it comes to design. It rocks a solid resin case with metal buttons along with a resistant mineral crystal window on top.

The triple sensor with the altimeter, barometer and compass is a nice presence on the Rangeman, actually being one of the first implementations of the technology in a G-Shock. Surprisingly they made the sensors pretty accurate from the first try.

Other than that the watch is a pleasure to wear in spite of its relatively big size and not so regular form factor. And to bring things near to perfection it comes at a really good price compared to the competition. This is, in my opinion, one of the best, if not the best EDC watch on the market right now.
2. CITIZEN BM8180-03E ECO-DRIVE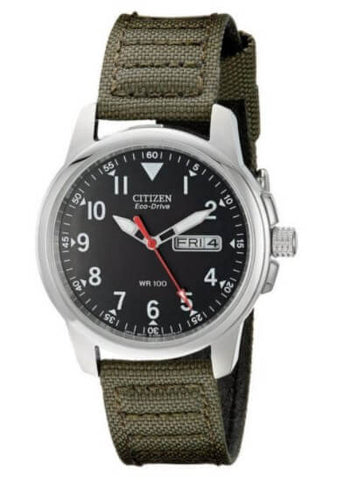 Citizen did a really good job with the Citizen BM8180 when it comes to design and overall feel. While this watch is not even close to the previous G-Shock when it comes to technical specifications, it does not disappoint when speaking of other aspects like ergonomy or overall everyday experience. In the end, this watch was created for the sole purpose of telling the hour. And it does that precisely. Just like you would expect from the best EDC watch on your wrist.

A nice aspect about this Citizen is the Eco-Drive self-charging technology which basically eliminates the worry of swapping batteries. A good thing for those who do not want to worry about the watch in any way. Just wrap it around your wrist and forget about having an imprecise watch.

The mineral crystal window and stainless steel case are perfect for people who are not so careful with their watches. This Citizen can take some shocks and scratches without breaking although not as much as a G-Shock.

Overall a strong option if you want an affordable, quality EDC watch from Citizen with solar charging.
3. TIMEX T499979J EXPEDITION CAMPER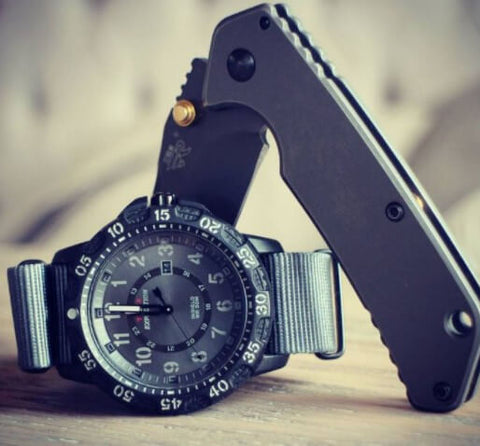 This Timex EDC watch is one of the most affordable we reviewed and it is surprisingly well put together for this price. It comes in an all black casing with white markings and a nylon strap with a hook and loop closing system. While Timex manufactures a lot of types of watches we consider this to be the best EDC watch among them in this price range.

It comes with a 50-meter water resistance, a precise quartz movement, and a resin case. At this price, however, you will find some drawbacks, the major one being the lack of illumination. You will probably not see a thing in low light.

Considering the qualities of this watch, even with its drawbacks it still is a great EDC watch for the money you are paying.
4. LUMINOX 3051 NAVY SEALS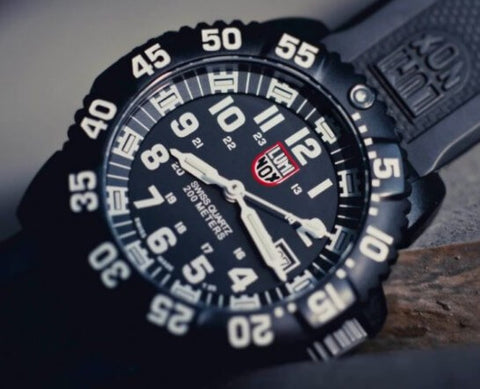 Luminox is already famous for the amazing quality watches they manufacture, and the 3051 Navy Seals is no exception. Bringing to the table an attractive design and quality craftsmanship at a great price, it makes for a great purchase.

While I love the looks of the 3051 Navy Seals I also love how well Luminox made it with a great sense of quality in mind. The markers stand out by making a contrast with the black case and the illumination is bright. The rubber strap is great for everyday activities and while it may become sticky sometimes it makes for an overall pleasant experience.

The Swiss Quartz movement is very precise and the 200-meter water resistance is great for both regular users and divers alike. If there are three things that you should not be worried about with this Luminox, these are exposure to water, precision, and resistance to shocks. Overall a great EDC watch for the money; definitely worth checking out.
5. SUUNTO CORE ALU DEEP BLACK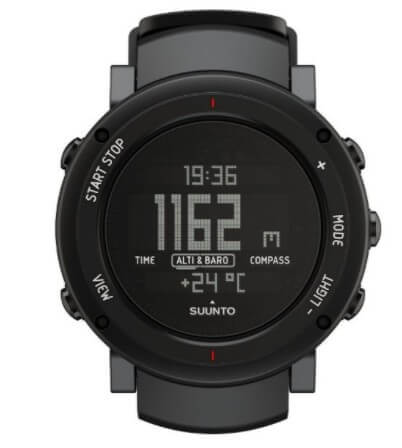 The Suunto Alu Deep Black is a great mix of features, sleek design, and ease of use. I think this is one of the safest choices in terms of an EDC or tactical watch for your money. Speaking of design, it comes in an all black casing along with a black strap made of rubber that feels good on the wrist.

There is a lot to love about this watch but if I had to pick my favorite thing, that would be the display. Since it is a negative one you may find some inconveniences in low light but overall it is very sharp and it looks great. I especially like the bold digital markings for each feature in particular.

Another aspect making this a great EDC watch is the ease of use. You can learn all of its functionalities in no time if you read the manual, and even if you don't, the buttons are very intuitive to operate.
6. SEIKO 5 SNK809 AUTOMATIC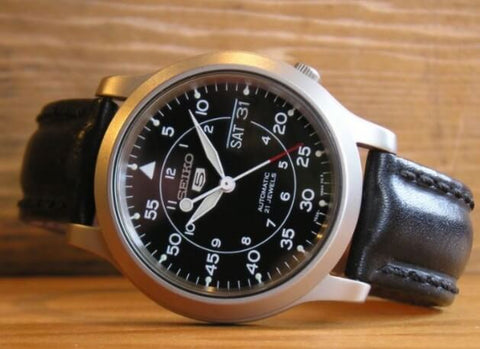 The Seiko 5 is, by all means, a classic. It is a very popular watch with a simple design that I personally love. Since it is so popular you can easily find a large variety of straps, bands, and accessories although I would suggest keeping it simple.

The stainless steel case and mineral crystal window are pretty average for this type of watches. The markings make for a good contrast with the dial and the illumination is more than enough for low light situations.

The automatic movement is kind of precise although it requires constant movement to keep the mechanisms running. Basically, an automatic movement uses the energy created by your wrist to wind the mechanisms inside the watch. That is why people who do not wear the watch often or want cutting edge precision usually go with Quartz systems or use watch winders.

Overall a great EDC watch for the money. It is true that it has its drawbacks but it is a pleasant experience in the end. Is it the best EDC watch ever? It is hard to determine that, but it is definitely one of the best.
You may interested in: