What is a fashion watch brand?
A fashion watch has no formal definition, but it is usually defined as a watch made by a brand that does not make most of its profits from watches. Most of these companies are known to produce watches that focus mainly on design and uses a generic movement.
Some of the most common brands known for producing these watches are Armani, Guess, and Michael Kors.
There are other brands, such as MVMT and Daniel Wellington that do make the majority of their money from watch sales but because they are young companies with little or no horological heritage and focus primarily on style more than precision timekeeping, most serious watch aficionados include them in the fashion category.

Below, we'll talk about some of these, and other popular fashion watch brands.
Popular Fashion Watch Brands
Armani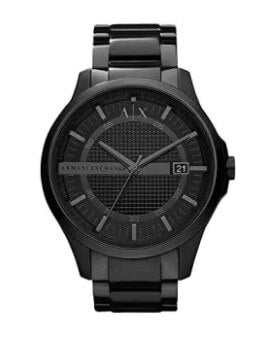 Most of you might know Armani as a luxury clothing line, but this fashion house also produces a wide range of fashion watches for men and women.
Founded by Giorgio Armani, the company has a number of labels such as Emporio, Giorgio Armani Prive, Giorgio Armani and Armani Exchange. All these sub-brands make up a multi-million company, which currently has its headquarters in Milan, Italy. Aside from clothes and watches, they also sell leather goods, shoes, eyewear, cosmetics, and home interiors.
Despite being known as a high-fashion and expensive brand, Armani's fashion watches are relatively affordable. The Emporio Armani line of Men's fashion watches, for instance, has watches for as low as $140.
Gucci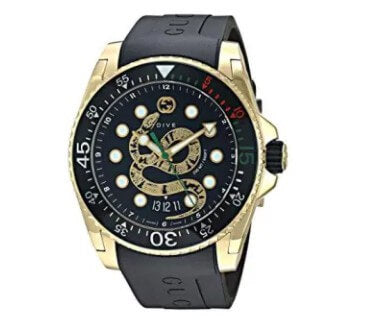 Another fashion brand, Gucci is mostly known for being a high-end brand that makes clothes, shoes, and bags. The company was founded by Guccio Gucci in 1921 in Florence, Italy.
Today, Gucci is known to be the highest-selling Italian brand that is popular not only for clothing and leather goods but for making fashion watches as well. The brand is just as creative in making its watches as in making clothing – timepieces from both women's and men's collections are unique, and will certainly stand out.
Some of the brand's most popular watches include the 39mm Le Marché des Merveilles watch, which has a blue and red dial with a bee embroidery (a common motif in Gucci's design). This is a Swiss-made watch that's water-resistant to 50m and has a Ronda quartz movement. This has received lots of great reviews, including this one, which praised factors like appeal and comfort.
Kate Spade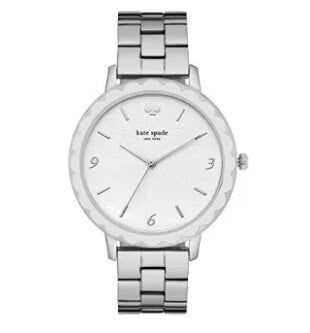 Mostly known for its handbags and clothes, Kate Spade is a New York-based company that started in 1993. Over the years, it has also gained popularity for making fashion watches.
There are many designs to choose from, and the price points are very reasonable. One can get a watch for less than a hundred dollars. Recently, they have also released collections of smart and hybrid watches.
Aside from watches, Kate Spade also sells a wide array of watch straps that the wearer can use on different brands, such as the Apple Watch and other smartwatches.
Boss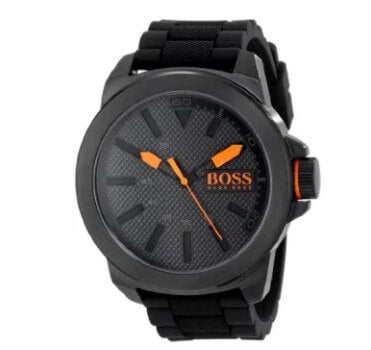 Boss, or Hugo Boss, is a German company founded in 1924. Initially, the company produced general-purpose clothing and was a supplier of uniforms to the Nazi party. In the succeeding years, it also started producing both men's, women's, children's clothing and is now well known worldwide for its clothes as well as perfumes and watches.
Boss has a wide range of watches for men and women, which includes chronographs, sports watches, and smartwatches. Most of these watches range from $100 to $300.
One of the things that make these watches special is that it's made by watch company Movado – the partnership started in 2005 and has resulted in many well-reviewed products.
Anne Klein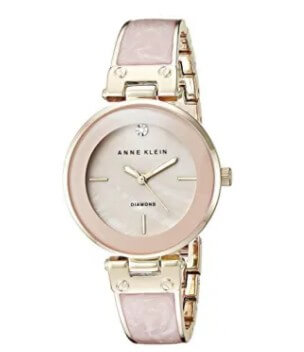 Anne Klein, whose original name was Hanna Golofsky, was an American Fashion designer who founded Anne Klein & Company, which initially sold sportswear. In the years that followed, the brand and the designer became popular for making sophisticated outfits showcased on runways all over the world.
The brand has equally chic watches for women, most of which do not exceed $100.
Guess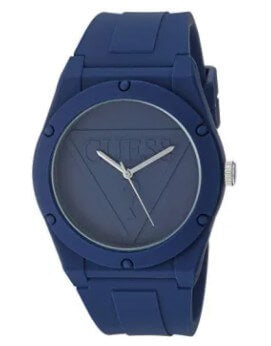 Guess, a US-based company founded in 1981, is widely known for denim products, In 1984, it started introducing watches under collections called Guess, Guess Steel, and Guess Collection.
These collections still exist today, but with new categories introduced over the years. You can visit the brand's page devoted to these watches, which have models for both men and women. There are a lot of models that are referred to as "glitz styles," which has features like Swarovski crystals and gold-tone cases.
MVMT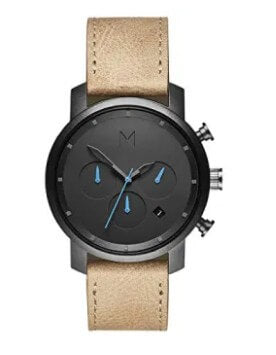 MVMT is a Los Angeles-based company known for making quartz fashion watches, as well as other accessories. This brand is relatively new – it was founded in June 2013 and was acquired by Movado in 2018.
The company was started by two friends whose crowdfunding efforts allowed them to raise $290,000 to start the company. By 2016, the brand has reportedly sold over 600,000 watches. Their goal is "to disrupt the overpriced and outdated models of the fashion industry."
One of the things that makes this brand stand out is its business strategy, which relied on social media and digital advertising to appeal to its target audience. Today, the watches are being sold in 160 countries. The brand also has a line for sunglasses and jewelry as well.
The watches off both men's and women's collections have a clean, sometimes minimalist look. Most of the watches retail in a  price range of $150 or less.
Daniel Wellington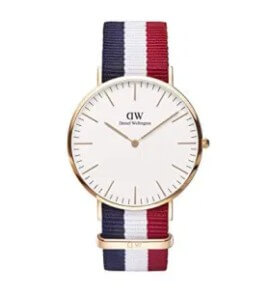 Another brand that's relatively new to the fashion watch game is Daniel Wellington, a Swedish brand that was founded in 2011. The brand has reportedly sold over 6 million watches and is sold in over 25 countries since.

Like MVMT, Daniel Wellington (or DW) gained success through social media presence, like using social networking sites and Instagram. The brand's target audience, based on its endorsers like Odell Beckham and Jr. Hailey Bieber, are millennials.

Most DW watches range from around $150 to $250.
Michael Kors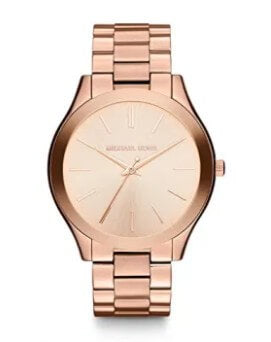 Michael Kors, whose real name is Karl Anderson Jr., is an American fashion designer who has been designing clothes, accessories, jewelry, and watches for men and women. Some might recognize him as one of the hosts of reality TV show Project Runway.
The Michael Kors watch collection has a wide array of watches with different styles and technologies. There's the petite and mini watches for women, oversized watches for men, and some mid-sized watches that's suitable for all types of wrist sizes. The brand has also joined the smartwatch trend, creating fashion smartwatches that start at around $250.
Fossil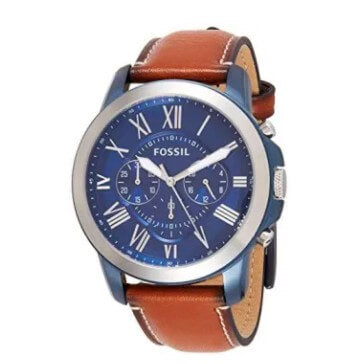 If you're looking for a fashion watch brand for men and women that has a wide range of watches to choose from, check out US brand Fossil.
Earlier, we defined that fashion watches are usually brands that do not make most of their profits for watches, but this brand could be considered an exception. The Fossil Group also makes watches and accessories for other respected watch brands – it acquired Swiss brand Zodiac in 2001, and Denmark's Skagen in 2012.
Fossil has watches for both men and women – from leather watches that made them popular, to other materials such as stainless steel and chronographs. They also have a line of hybrid and smartwatches.
Dior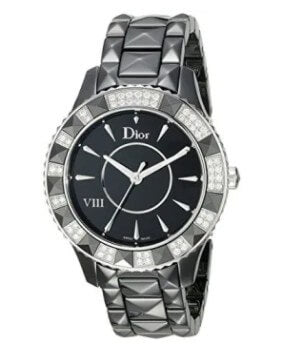 Fashion house Dior has been around since 1946. Founded by designer Christian Dior, it is currently the leading French luxury goods company.
The brand retails a wide range of goods such as leather, footwear, makeup, jewelry, and watches. It currently has at least 200 branches all over the world. The first Dior watch, called Black Moon, was introduced in 1975.
You may interested in: