Russia's watchmaking industry has been largely shaped its military and the World Wars. As such, you will later observe that most of the watches produced and distributed from Russia are not particularly stylish and may not be suitable for formal affairs. Yet, their lack of elegance is highly overshadowed by their military-grade quality.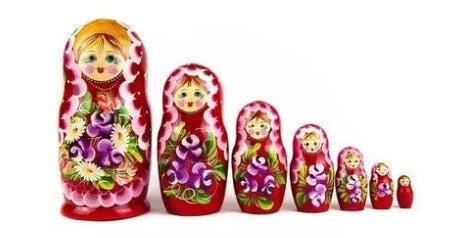 Know more about Russian watches by reading these top watch brands below.
Top Russian Watch Brands
Poljot (Полёт)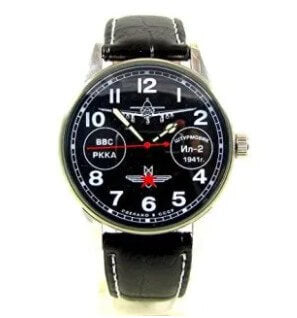 Started in 1930, the brand was formerly named as the First Moscow Watch Factory. In 1959, this company started producing Poljot 3017. In Russian, that name means flight.
However, it was not until 1961 that the Poljot brand was established. Since then, the brand has been the official provider of timepieces for the Russian military and intelligence personnel.
Poljot brand gained wider recognition when cosmonaut Alexi Leonov made the world's first spacewalk wearing the Ocean 3133. Being worn on such feat, Poljot became known around the globe.
Up to the present, Poljot continues to create watches that are exceptionally durable and will survive even through the abuses of everyday lives. What Poljot watches lack in style, they sure made up for military-grade quality.
Vostok (Часы Восток)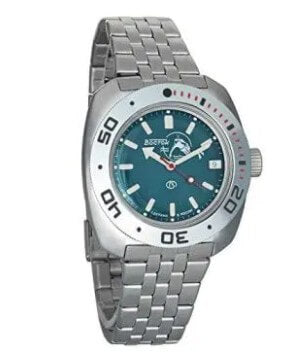 Officially registered as Vostok Watch Makers, Inc., the brand name literally translates to East, which seems appropriate since the brand is headquartered in Christopol, Tatarstan, Russia. The name is also patterned after the Vostok space program that brought some advancements to the USSR in the earlier years.
The Vostok company actually started in 1942 but it just started using the brand name in the 1960s. By 1965, this young watch company became the official supplier of the Soviet Union's Defense Department. As such, the Komandirskie (Commander's) watch was launched. As the official supplier for the Defense, Vostok watches were then being sold only in Voentorg stores that catered only to military personnel that bears identification.
In the following 20 years, Vostok was already producing 4.5 million watches annually.
Sturmanskie (Штурманские)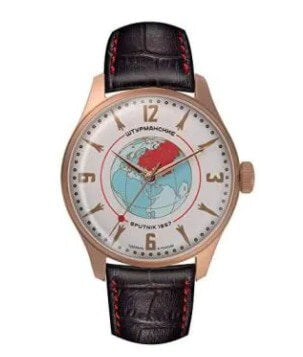 Sturmanskie watches started to enter the industry back in 1949. At first, the brand was just providing timepieces for the country's air force pilots.
By 1961, Sturmanskie became part of a historical event when Russian cosmonaut Yuri Alekseyevich Gagarin wore the Vostok-1 as he orbited the earth on April 12 of that year. With this feat, Sturmanskie was acknowledged as the first brand to successfully produce a timepiece that can withstand zero gravity, strong accelerations, and unpredictable vibrations.
Since then to the present, Sturmanskie timepieces are of top-notch quality – meticulously designed, carefully handcrafted, and proven to be highly durable. Its latest collections include the Gagarin 24-Hours Automatic, the Mars Lady, and Stingray Automatic.
Raketa (Ракета)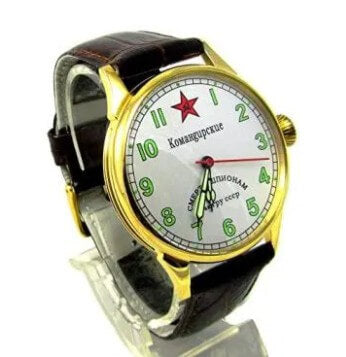 Now, this watch brand is Russia's oldest and probably one of the firsts in the watch industry across the globe.
This watch company originally started as the Imperial Peterhof Factory when Peter the Great established it in 1721. By 1830, the said factory is already one of the leading sources of luxury goods in Europe.
By 1945, in accordance with Stalin's orders, the factory launched the watch brand Probeda which translates to victory. Stalin specifically ordered to have watches ready for the first year of the victory celebration.
Finally, by 1961, the factory started producing timepieces bearing the brand Raketa to honor Yuri Gagarin's flight to space. Since then, Raketa watches have been known for highly durable timepieces suitable for polar explorers, the army, navy, even cosmonauts, and common Russian citizens.
Not only are they durable, but Raketa timepieces are also found to be accurate and reliable. By 1980, they serve as the official watches for the Soviet Olympic Games. Another significant contribution is the largest mechanical movement that Raketa developed in 2015.
Slava (Cлава)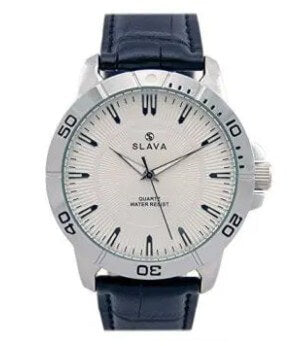 This particular watch company originally started as the 2nd Moscow Watch Factory established in 1924. It started before the Second World War and was the second non-military Russian watch factory. Later, the brand took on the name Slava which is the Russian word for glory in honor of that Russian victory over Germany.
Slava is most recognized for its in-house movement that is uniquely identifiable because of its use of two mainspring barrels connected by an idle gear. This unique movement also comes with a few versions such as manual wind and self-winding. The movement may be pretty interesting and one-of-a-kind; however, such a mechanism is very delicate and prone to malfunctions.

Regardless, Slava watches are still equipped with such movement and some were also exported to China and Hongkong back in the 90s. In return, some Slava watches also use Miyota movement.
Zlatoust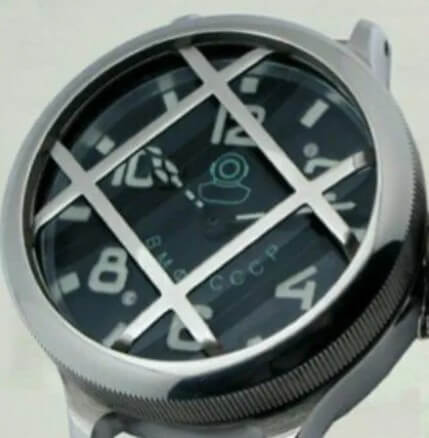 Zlatoust came from The First State Watch Factory named after Kirov which was first established in 1930.
The Zlatoust watch factory, however, first launched its products in December 1941. As with most other Russian brands, Zlatoust provided timepieces for the military – for the pilots, marines, and even army officers.
Even up to the present, Zlatoust still focuses on producing rugged and retro-designed watches, mainly for men.
Luch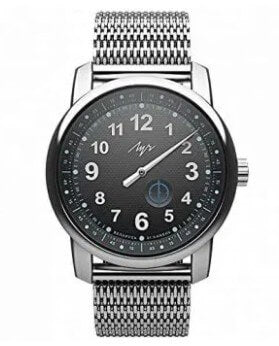 This last watch brand is technically not located in Russia anymore but it was when it was built in Minsk in 1953. Similar to other Russian watch manufacturers, Luch rides on the production of durable military-grade watches.
After the war, Luch continued with manufacturing timepieces. However, this time, the brand did not just only work on the durability of its products but also its style. They also started to focus on pilot watches. After some time, Luch also stated to diversify its catalog and offered more marketable designs.
More so, Luch has more than 30 patented movements – from quartz, mechanical to automatic.
However, by 2010, to save the company from total bankruptcy, Luch sold the majority of its interests to a Swiss company – Franck Muller.
If you're looking highly durable timepieces for your adventures and hobbies, Russian watches sure are among your reliable options. Their looks may seem not to offer much but when it comes to durability and reliability, they sure are tested and proven by none other than their military.
You may interested in: