In terms of established modern watchmaking nations, Switzerland, of course, but also Germany and Japan tend to dominate the watch industry. With the help of the internet and globalization in finding suppliers and sourcing parts, however, more independent brands than ever before have popped up all over the world. In the United States and France, for instance, the countries' watchmaking histories have been rediscovered and capitalized upon. Among the most notable countries with prominent and growing watchmaking industries of their own, the UK is one of the most energetic.

London was the center of the watchmaking industry from the 16th to the 19th centuries, and many of the most important horological innovations came from British watchmakers — and those of other nationalities that congregated and were active in and around London. The most notable horological developments came from England during this time, from clockmaker John Harrison's world-changing marine chronometer to incremental innovations and spectacular craftsmanship by notable names in the watchmaking world. The British watch industry slowed in the 20th century as Switzerland and the United States became prevalent and it all but ceased to exist by the Quartz Crisis of the 1970s and 1980s.
1.Christopher Ward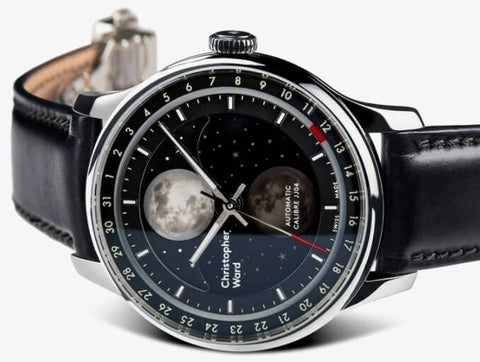 Christopher Ward is a fascinating British watchmaking success story. Beginning small with a focus on affordability, the brand has maintained that mission but grown to produce a much higher volume than what can be considered of a "microbrand." Further, it acquired Swiss watchmaking facilities and produces its own in-house movements, a dream for brands of various sizes. With a compelling design and relatively accessible price, the recent C1 Moonglow shown here demonstrates well what the brand stands for.
2.Vertex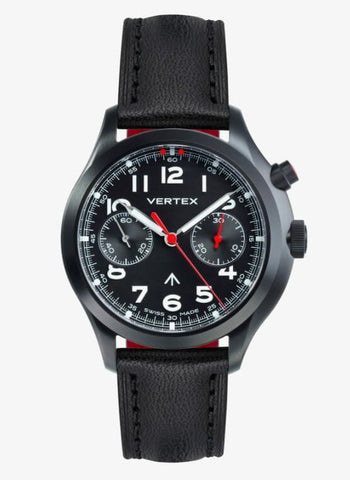 Vertex is best known for the watches it produced for the British military, including an iconic favorite of vintage collectors. While it closed its doors in 1972, along with many other watch companies unable to compete during the Quartz Crisis around the same time, it was reestablished in 2016 by the founder's great-grandson. Referencing their history of field watches and chronographs designed for the armed forces, the company today produces luxury watches with Swiss movements and a generally badass demeanor.
3.Bremont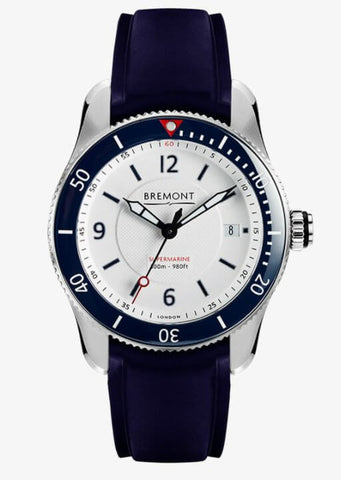 Bremont is a relatively young brand, but a remarkably successful one — and particularly notable as the only modern British brand to rank among established and well-known luxury watch makers in terms of its target audience. Founded by the appropriately named English brothers, Giles and Nick, Bremont has watchmaking facilities in England and endeavors to increasingly use in-house and domestic production. While the brand was founded with an overall aviation theme, it has a well-rounded range with dive watches, pilot watches, and military watches that tend to display a conservative British design sensibility.
4.Pinion
Even many watch enthusiasts might not have Pinion on their radar, but the brand emphasizes its Britishness (with London on its dials) and is making handsome watches with a lot of the right specs. Pinion represents the microbrand world, founded by a designer, sourcing quality movements and parts, and using a direct-to-consumer online sales model. While the brand takes some inspiration from historical British military watches, a contemporary feel and hip design characterize the brand's approach.
5.Mr Jones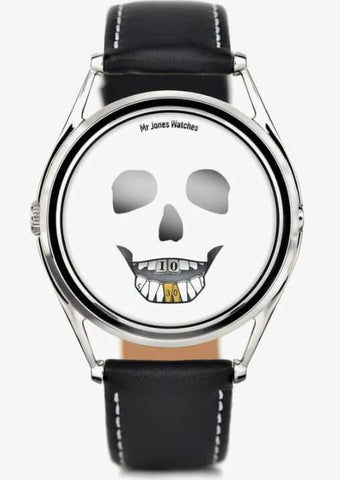 Mr Jones Watches may not have been conceived for enthusiasts, but it has become known even among the often snobby watch community for its creative, artistic approach and affordable prices. Created by designer Crispin Jones, the brand makes watches that as much wearable as they are time-telling devices. These range from artistic dials to concepts and statement pieces, but they are always fun and relatively inexpensive. Many of Mr Jones watches are quartz, but the brand has also begun adding mechanical options.
6.Dent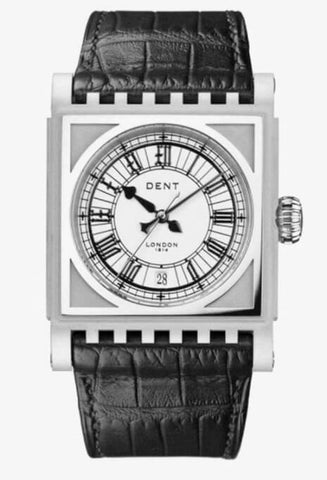 Dent traces its foundation to the clockmaker Edward John Dent in 1814, but the brand has had a number of notable achievements through the centuries. These include manufacturing the Standard Clock at the Royal Observatory in Greenwich and the symbol of London itself, the clock tower known as Big Ben. The company later provided watches and clocks for a number of notable figures, as well as for the British military in WW2. Following the Quartz Crisis, Dent downsized and continued with clock repairs and occasional commissions, but its modern incarnation began making new watches in 2008 with the help of British investors. Dent today makes high-end watches using precious metals, some of which are based on its well-known clocks like Big Ben. They also continue to make "architectural clocks" as bespoke installations.
7.Farer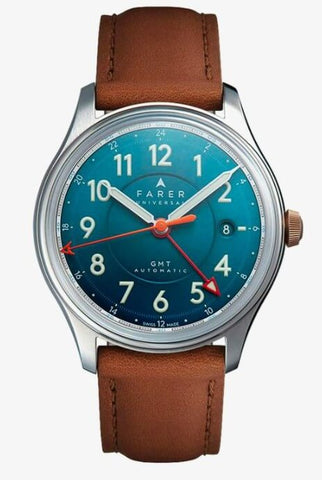 Farer is another young British company offering a mix of quality, affordability, and often a colorful design ethos that helps them stand out. With reasonable prices for specifications like sapphire crystal and Swiss movements, the brand has earned enthusiasm and respect from its audience, and was even included in our favorite boutique watch companies you should know about. Though heavily influenced by vintage watches of the the 1960s and 1970s, Farer has cultivated a fresh and youthful aesthetic combining vibrant dial designs and moderate sizes.
8.Garrick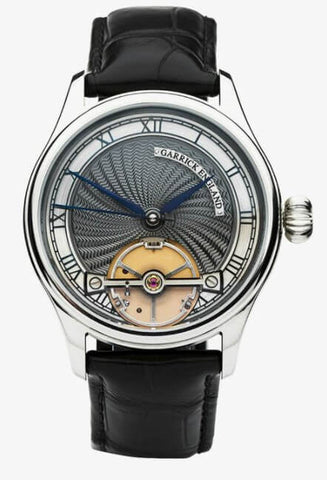 Garrick has a distinctive personality combining a strong sense of its Britishness, a laudable effort to bring its production in-house, and an often quirky design sense. The brand's dedication to a "stereotypically British" aesthetic extends even to the look of its movements. Beyond finishing and assembling its movements in-house, the brand uses techniques like engine-turned guilloché decoration at its Norfolk, England, facilities. Garrick's prices also seem quite reasonable for the level of personality and craftsmanship they seem to be offering.
9.CWC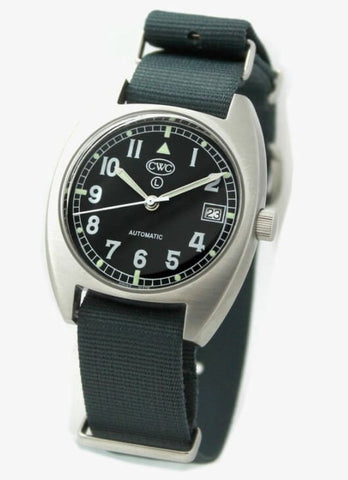 Like Vertex, mentioned above, CWC has built a company around a history of military watches. CWC, however, focuses on relatively contemporary military watches with wide range of styles and movements — though many vintage-styled options are also available. All have a no-nonsense approach as any purpose-built military watch should. These are available directly from the brand online and are notably affordable, even for models with Swiss movements and other specs that tend to be associated with higher prices.
10.Loomes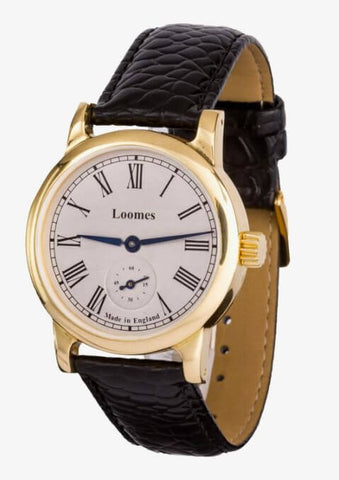 Robert Loomes claims to have an entirely in-house designed and built movement, even the jewels being locally sourced. This is an exceedingly rare feat in the watch industry and a substantial investment, but Loomes remains relatively obscure as it quietly produces horologically interesting, high-end British-made watches in precious metals. With a lineage of watchmakers traced back to 1600s, this family-run company is one of the brands doing more to bring genuine watchmaking back to the UK.
11.Roger Smith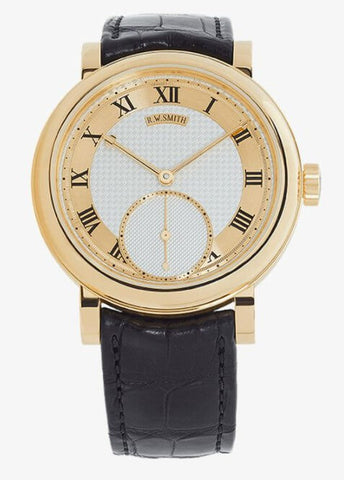 Roger W. Smith is one of the most important names in high-end independent horology, and he is not just exceptional among the brands on this list but within all the watch industry. Protegé of the legendary British watchmaker George Daniels, Smith takes boutique watchmaking to the extreme. Following in his teacher's footsteps, he is one of the only people today making every piece of every watch literally by hand, including the tools to make the components, using only traditional methods. Unsurprisingly, he makes only around 10 watches per year, they are stratospherically expensive, and a favorite of elite collectors.
You may interested in: