Golf GPS watches are designed to take your play to the next level. Giving you real-time course information, tracking your shots and keeping score are just some of the key features you can expect with these all-in-one gadgets. As well as being the caddy on your wrist, golf watches are a stylish accessory as well as a powerful tool for serious golfers.
1. Garmin Approach S60 Golf Watch
Garmin is best known for its GPS navigation systems, and the company puts the same technical excellence into its golf watches. The S60 features one of the best landscape analysis programs out there, which is continuously updating to give you data on 40,000 courses worldwide. Garmin's PlayBetter software will also provide you with swing and strategy tips, as well as track your shots. Even better, the S60 is USB rechargeable, available in steel or white silicone, and comes with a super comfortable band designed for sportswear.
2. Shot Scope V2 Smart Golf Watch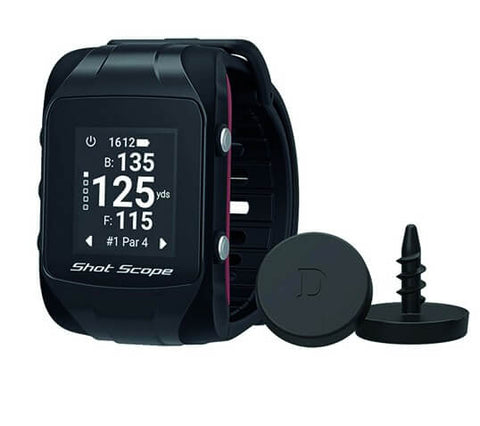 Shot Scope V2 Smart Watch is all about the details. To give you the most accurate profile of your technique, it comes with sensor tags that you attach to the end of your club. It then analyses your swing using real-time data to give you a detailed breakdown of your swing. For this reason, its one of the best golf watches for improving your game.
3. CANMORE TW-353 GPS Golf Watch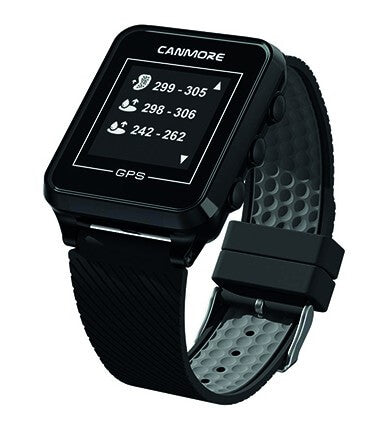 Simplicity is key when it comes to the CANMORE TW-353 GPS Golf Watch. The essential data: par for the hole, distance to the front, middle and back of the green, and hazard presence are all right there on the face. No screen switching required. Your scorecard, as well as shot distance and hazard info, are just one click away. Sleek and super comfortable to wear, this golf watch is all about getting back to basics – and mastering them.
4. Garmin Approach S20 Golf Watch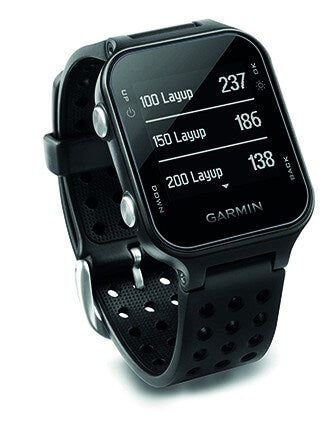 Garmin's Approach S20 combines a golf watch with a smartwatch. You can take calls, text and send emails, as well as track your activity levels. That means you can monitor your exercise as well as your swing technique. It features 40,000 courses with automatic map updates, as well as the distance to the green and hazards. This lightweight watch also includes Garmin AutoShot, software that analyses and records your shot distances.
5. Callaway GPSy Golf Watch
Callaway GPSy Golf Watch features 30,000 courses plus bonus features like green lay-up, carry distance and dog-legs. It also automatically tracks your game, so you don't need a scorecard, and even records your putts per round and green in regulation (GIR). The larger display makes this an easy to read option, and the 12-hour battery life will last you a full.
6. Garmin Approach X10 Golf Watch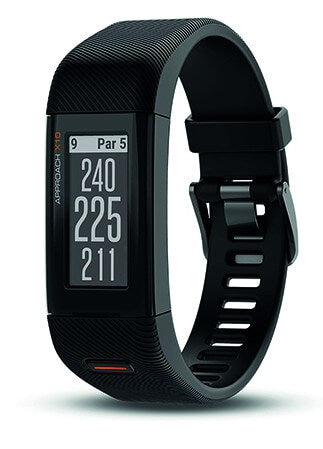 The Garmin Approach X10 is one of the most intuitive golf watches on the market. Its ultra-sleek, futuristic design is all about minimalism – as is its display. You'll be able to see your distance to the front, back and middle of the green in crisp, clear detail, and the touchscreen makes switching between modes fast and easy. There's even a manual pin placement function, as well as 41,000 courses pre-loaded.
7. Bushnell Neo Ion 2 Golf Watch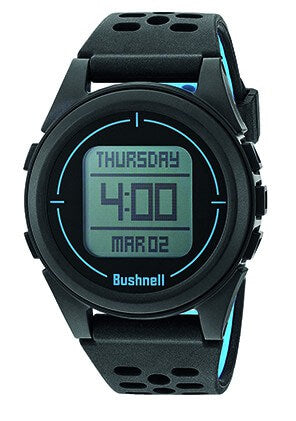 The Bushnell Neo Ion 2 looks delightfully retro – but on the inside, it's got all the advanced functions you'd expect from a quality golf watch. From hazards to green distance, shot calculator and auto course recognition, the Neo Ion has it all and more. This golf watch also includes an odometer and a step counter as well as wireless Bluetooth course updates. Even more conveniently, you can enjoy 12 hours of play before recharging via USB.
8. Lofthouse ProNav X3 GPS Golf Rangefinder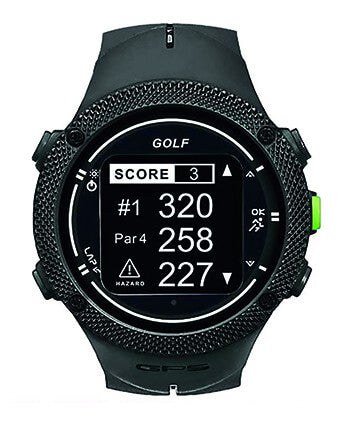 The ProNav X3 features courses from more than 50 countries and auto-detects the nearest course, so it's ideal if you love to travel. It stores your scores from previous rounds for easy comparison, as well as including standard features like distance to the green – the rangefinder – and water resistance. It also has a digital clock with alarms and timers and its software updates automatically. The display is even larger and brighter than most, so it is perfect in low-light conditions.
9. TomTom Golfer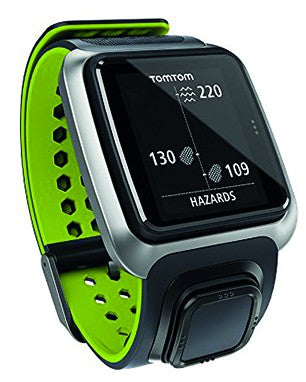 TomTom is another GPS company that also makes a stellar golf watch. The Golfer model is as efficient and straightforward as the name implies. The stripped-back graphic interface makes it easy to see precise distances to hazards, lay-ups and the green. Meanwhile, course data is wirelessly uploaded to the watch each day. It also fits comfortably on your wrist and is as durable as it is lightweight, being waterproof and scratch-resistant.

10. GolfBuddy GB9 WTX Golf Watch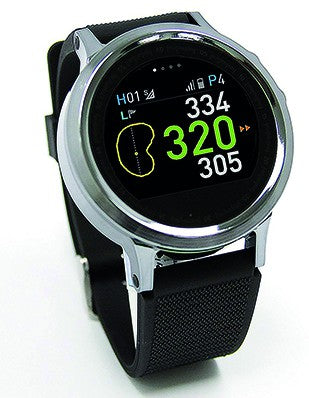 You could almost mistake the GolfBuddy GB9 for a fashion watch. Its lightweight round face and sleek band make this perfect for everyday wear as well as on the links. The touchscreen display makes it easy to navigate the different modes, including automatic course and hole recognition. Meanwhile linking the watch to the GolfBuddy app will ensure your course data is synced and updated.
You may interested in: