When it comes to watches, Japanese brands would most likely be among the first ones on your mind. By the end of this post, you will realize that Japan has made very significant contributions to the watch industry. Most of the brand names that you will read here are pretty much well-known internationally and have gathered much respect from watch enthusiasts, collectors, and even ordinary consumers.
So, without further ado, read on to know more about these top Japanese watch brands.
Top Japanese Watch Brands
Seiko

Seiko is a big and popular brand in the watch industry. Started as a humble watch and repair shop in Tokyo, Japan by Kintaro Hittaro in 1881, the watch brand has now grown worldwide with its market reaching the seven continents.
One of the major reasons for Seiko's popularity is its invention of Quartz watches. Yes, you read that right. It is indeed Seiko who, in December of 1969, first launched a timepiece that's equipped with quartz movement. It was called Astron. This invention triggered the Quartz revolution as the world realized that quartz watches are highly accurate and less expensive than the mechanical ones.
However, there are a lot more of watchmaking innovations that Seiko introduced not only in Japan but in the whole watch industry. Prior to the Astron, Seiko launched the first chronograph watch in Japan – the Seiko Crown Chronograph. It was one of the timepieces (along with stopwatches and timers) provided by the brand as the official timekeeper of the Olympic games in 1964.
A year after, the Seiko Diver's 150M was introduced to the public. It was the first diver's watch made in Japan; comes with a bi-directional rotating bezel, equipped with automatic Caliber 6217, and water-resistant for 150 meters.
Even after the introduction of quartz watches, Seiko continued on producing and developing mechanical timepieces. Among these are a solar-powered watch (1977), a  hand-wound power-generating quartz watch (1986), a kinetic watch is known as the Seiko A.G.S. (Automatic Generating System) in 1988, and the Seiko Spring Drive Spacewalk in 1999 which combines a quartz oscillator and a mainspring as seen in mechanical watches.
Moving forward, Seiko succeeds in establishing an exceptional reputation. Its name is recognized for its stylish watches that are also tough and accurate and may be bought at reasonable prices. Compared to Swiss-made watches, Seiko watches can truly match their design and build without hurting your pockets.
Since it's well-known, well-marketed, and well-distributed, the danger nowadays is those knockoff ones. You may want to read this guide to know how to spot one.
Grand Seiko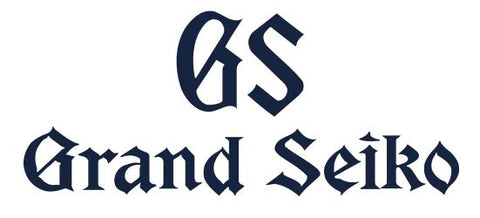 As you may have inferred from its brand name, Grand Seiko is a subsidiary of the above-listed brand Seiko.
Grand Seiko, however, specializes in using powerful, reliable movements that only have around 5 to 10 seconds margin of errors in each year. As such, its timepieces are considered among the most accurate ones around the globe.  
Grand Seiko started a little later, in 1960, with the Grand Seiko Ref. 3180. However, it was officially introduced in 1964 when it hosted the 18th Olympics. Therein, the brand introduced mono-pusher chronographs and a countdown chronograph – each using outstanding movements. These led to overwhelming support and popularity for the brand.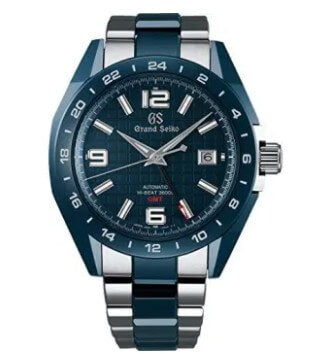 Currently, it is known for using three types of movements – automatic, quartz, and spring drive calibers. More so, compared to the previous simple and classic words Grand Seiko as logo, the new models now sport a large GS at top center and the name Grand Seiko below it. Regardless of the logo change, Grand Seiko timepieces still make up to the brand's reputation of reliability and elegance.
Citizen

Another internationally known brand from Japan is Citizen.
Since its foundation in 1918, Citizen Watch Co. Ltd. has grown into a conglomerate with the Citizen brand as one of its major brands, along with Bulova, Frédérique Constant, Alpina, etc.
The brand Citizen is known for its great-looking and elegant watches. Yet, Citizen is not just about the looks; the name is also known for its technical innovations, premium quality movements, and durable build.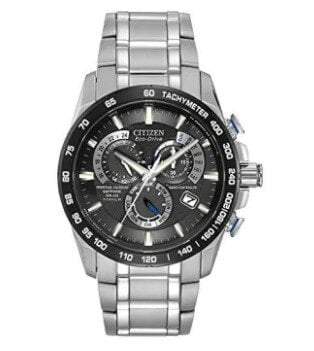 Citizen watches, however, are not equipped with top of the line mechanical movements as most watch collectors usually prefer. They may not also be considered a luxury watch brand, yet essentially, each Citizen timepiece is top-notch in every aspect. As such, they are highly regarded in the watch industry.
Orient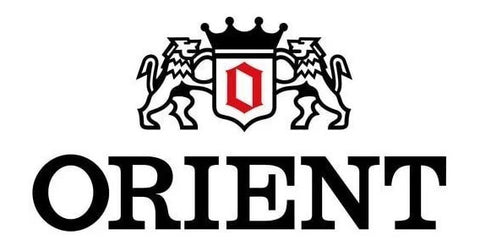 Among others, Orient boasts of the fact that all its watch movements are made in Japan, in-house in fact.
Orient was established independently in 1950 (although at present, it is owned by Seiko Epson). Since its establishment, the brand has been committed to producing high-quality timepieces with particular focus on craftsmanship, reliability, accuracy, and timeless aesthetics.
Although the company is now one of Seiko's subsidiary, Orient kept its in-house movements. This means that its watches are still equipped with high-quality and reliable movements.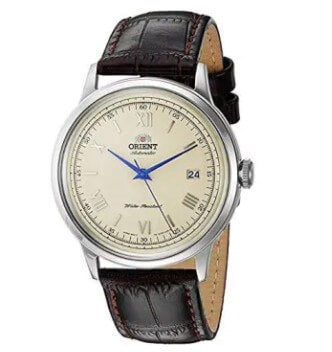 In addition, their models are truly pretty – classic and elegant. With Orient, you can have a dress watch that's very formal-looking without having to break the bank.
Casio

Casio is another popular Japanese brand known across the globe. However, this one's not only producing watches but also other consumer electronics such as calculators, mobile phones, even digital cameras, and electronic musical instruments.
Officially named as Casio Computer Co., Ltd., Casio was established in April of 1946 by Kashio Seisakujo in Mitaka, Tokyo. Its first product is an electronic compact calculator, which prototype was introduced in December 1954 and was officially launched as the Casio 14-A in June 1957. It quickly gained popularity as the world's first compact all-electric calculator. For the succeeding years, the company focused on developing the technology used in calculators.
Almost two decades after it launched its first products, Casio created the first electronic wristwatch named Casiotron. Although the company continued on producing and improving its calculators and other products, it has also kept on making innovations in its wristwatches.
Among its significant wristwatches are the following: the AQ-500 which is a combination-type of an analog watch, a shock-resistant wristwatch, a wristwatch with telephone number storage, the ultra-thin digital watch, and a databank watch with built-in kanji dictionary. These are but a glimpse of the innovations that Casio has done with wristwatches and there are a lot more.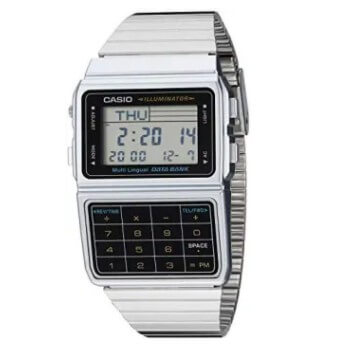 Perhaps, in the more recent times, the most popular are those durable wristwatches equipped with a calculator. Those became pretty handy especially for a lot of students. As good as they may be, these type of watches are pretty obsolete nowadays although there are still a few available around.
Moving forward, Casio still creates timepieces. They may not be the most aesthetically pleasing or reliable ones but they are simple, pretty durable and great for everyday use.
In particular, the Casio G-Shock series is among the most durable around the world that it's a favorite among uniformed officials and police officers. It's also great for teenagers with an active lifestyle. There are also G-Shock watches that are particularly suitable for ladies.
Minase
The Minase brand was established by a company named Kyowa Co. Ltd that traced its roots back to 1963.
Prior to entering the watch industry, the said company specialized in creating precision drills and metal cutting. Later on, watch manufacturers coordinated with Kyowa to produce drills that can precisely make stepped holes.
Much later, Kyowa started creating watch cases and this became its entry point in the watch industry. Soon enough, Kyowa is not just providing cases for mass-produced watches but even for those top-notch ones. As the company acquired more experiences and knowledge about watchmaking, the company itself became an expert watchmaker as well.
As such, in 2005, Kyowa finally established its own brand, Minase. With the company's expertise and experience, Minase intends to create only watches of the best quality that can stand the test of time. The brand now features four collections for you to choose from – Divido, Horizon, 5 Windows, and 7 Windows. All genuinely and meticulously handcrafted in Japan.
Maker's Watch Knot
This particularly interesting watch brand started in a town in Tokyo named Kichijoji. It boasts of high-quality timepieces at more affordable prices. This, according to the brand, was made possible by foregoing the additional costs from various intermediaries. Each part of the production process involved in creating Knot timepieces is done exclusively in Japan and in-house.
More so, having a Knot timepiece is an experience in itself. You won't simply be walking in a store full of timepieces and just choose a design that appeals to you. No, with Maker's Watch Knot, you will enter a gallery shop that artistically presents each part used in a timepiece. There is also knowledgeable staff that serves as advisors to help you pick that would go best for your timepiece.
If you might've figured at this point, Maker's Watch Knot allows you to piece together the timepiece exactly as you want it. Unlike other brands that only creates semi-customize timepieces, Knot timepieces are fully customized. You will order it at the gallery shop then you just have to wait for about a month for your timepiece to be done.
So overall, Maker's Watch Knot offers provides you an actual experience of in buying a fully-customizable timepiece that you can get at only a third of the price of comparable brands.
Rhythm Watches
Officially named as Rhythm Watch Co. Ltd., the brand was established in 1946 by Noson Tokei Seisakujo. Unlike other brands on this list that focused on wristwatches, Rhythm is the one that explored other types of watches. In fact, it produced Japan's first plastic-frame clock.
From there, the company has expanded internationally. In particular, Rhythm USA Inc. was established in 1989 and Rhywaco (HK) Co. Ltd. the following year. Later on, it has also established offices in Vietnam and Indonesia.
With company growth, Rhythm's products also got more diverse. It built more types of watches and clocks, even radios, fans, cameras, and other electronic equipment.
Evidently, Japan has been home to some great technical innovations that produced wonderful timepieces. With the continuous advancement of technology, we know for sure that there are a lot more to be introduced from this country. So watch out because Japan's being true to its new slogan even in the watch industry – Japan. Endless Discovery. Watch enthusiasts surely won't get disappointed with the succeeding discoveries that Japan will introduce.
You may interested in: