Most probably, you've opened this post due to curiosity. Types of watch dials? Are there many different types? Aren't they all similar and the only difference is the color and/or complications they contain? Well, that's primarily the reason why we crafted this post – to correct such misconceptions and tell you more about watch dials.
If you're anticipating to read about chronographs, date, calendar, or moon phase functions, well, we will not discuss those here. Those are actually called watch complications that you will see on a dial.
Now that we've clarified that one first, let's proceed in discussing the different types of watch dials.
California Dial
The California dial (or Cali for short) dates back to the 1930s. The dial has Roman numerals on top (usually from 10 to 2) and Arabic numerals below (usually 4 o'clock to 8 o'clock). On some Cali dials, the 3, 6, and 9 o'clock positions are replaced with a dash instead of a numeral and an inverted triangle in place of the 12. A modern example of this is the Basecamp Cali by Undone.
Co-Signed
A co-signed dial is an easily recognizable type as it focuses on the inscription. While most dials indicate just the brand and maybe the collection of the timepiece, a co-signed dial indicates both the name of the brand and the retailer. Such type is usually seen among luxury brands. This also means that a luxury brand partnered with a luxury retailer, such as Tiffany & Co., will tend to cost more than those sold in common retailers.
Crosshair
Next is the crosshair dial. This type was popular among mid-century dress watches, such as the Omega Seamaster DeVille. A crosshair dial is characterized by a horizontal and a vertical line intersecting at the middle of the case. However, the length and thickness of the lines may vary depending on the watch model. Some extend to the edge of the dial while there are some that are shorter.
Gilt
A gilt dial is derived from the gilt technique that means to cover thinly using a gold leaf or gold paint. As such, gilt dial emphasizes the features and elements of the dial using gold paint. This may be seen on the markers, hands, brand name, etc. An example of a watch with gilt dial is this 1954 Rolex Submariner.
Linen
The linen dial is a textured dial with tiny vertical and horizontal hatch marks creating a linen-like texture. Examples of this type of dial are the Rolex Datejust Ref. 1603 and the vintage Bulova Surf King 17J 11AL.
Meteorite
Meteorite dials, as the name implies, are composed of polished slices of meteorite. Since there are different meteorites around the world and each piece is cut and polished individually, each meteorite dial is different from another. Oftentimes, they would be seen in triple calendar watches. Invicta has also created a number of meteorite watches.
Porcelain
In contrast to the decorative dials mentioned above, porcelain dials are usually white and contain some amount of clay. Despite their seemingly minimalist look, porcelain dials are actually quite difficult to make as well. The vintage Seiko Presage Arita is a classic example of this type of watch dial.
Sector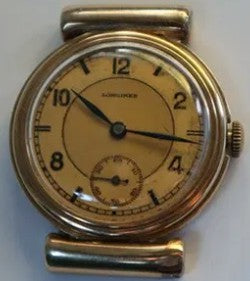 Next is the sector dial, which is also called as a scientific dial. From the term itself, sector dials are composed of contrasting concentric circles with thick lines that divide the dial into different sectors. Hour sector dials are much common; although, there are also minute sector dials. To help you visualize, this vintage Longines Art Deco wristwatch shows an hour sector dial.
Skeleton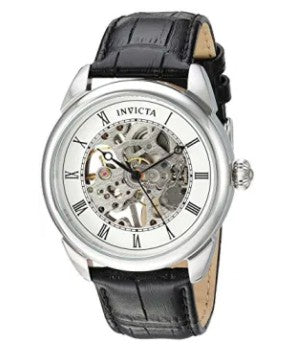 Skeleton dials are among those types that can still be seen up to present, which is not surprising since they are actually pretty simple to make. They just need transparent materials such as mineral glass or sapphire crystal. However, what's intricate and special in timepieces with skeleton dials is the movement that they feature. Skeleton dials are typically used with mechanical watches to show the intricate mechanism that drives the watch. An example of this is the Invicta Specialty Watch 23533.
Teaked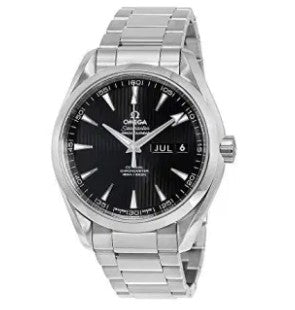 Lastly, is the teaked dial. It is also quite simple but adds to the elegance and class to the watch face. A teaked dial comes with engraved vertical stripes. These stripes may vary in color, thickness, and finish depending on the brand. One well-known example of a teaked dial is the Omega Seamaster Aqua Terra.
You may interested in: