"A gentleman's choice of timepiece says as much about him as does his Saville Row suit." – Ian Fleming. A timepiece is a very important part of the attire of every man or woman. It is representative of your overall style and fashion sense. In fact, it is quite often the first thing that people notice when meeting you. A good timepiece can drastically change the impression you have, and with that being said; it's important to know just what you're dealing with.

Watch fans might already be aware of this information, but it is the kind of information that everyone should be aware of, especially if you're about to spend a lot of money on an expensive watch. So, how many different kinds of Watch Case Shapes are there?
Common Watch Case Shapes
Round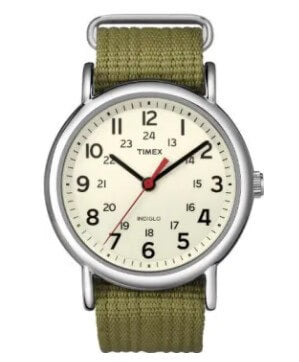 This is perhaps the most common type of watch case shape, and the most prevalent in the market as well. A vast majority of timepieces currently in the marker use this watch case shape that is referred to as "round", and it doesn't require any complex backstory to make it relevant.
Round watch cases are considered to be the most no-fuss way of displaying and reading time. This makes sense and is the reason why round watch cases are found on various different types of timepieces such as everything from chronographs to outdoor watches to dress watches.

The unique feature of round watch cases is that they represent a certain minimalist aesthetic that is not found with other watch case shapes. It is also an indicator of a lack of excessive material usage.
Square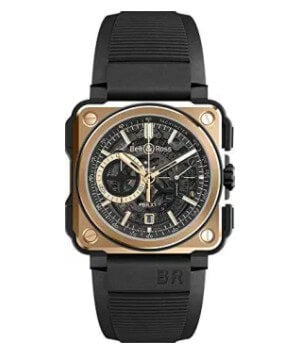 This is yet another watch case shape that has possibly decreased in popularity as time has gone on. This statement shouldn't be expressed lightly, as square watch case shapes are considered very fashionable, despite the decreased popularity.
It was a common style used for dress watches and was adopted by brands like Vacheron Constantin, and Audemars Piguet. As time progressed, watch manufacturers decided to utilize the popularity of the square watch case shape and used this shape for watches like athletic and outdoor watches.
It is a watch case shape that screams to be noticed, and will most decidedly make an impression. This is also why brands like G-Shock, Gucci and Tory Burch all manufacture watches with this shape.
Rectangle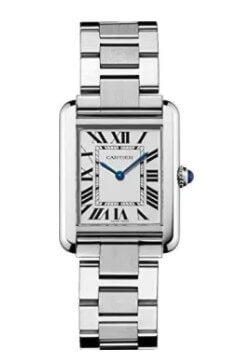 Rectangular watch cases are considered relics in today's modern era, and are not very common. With that being said, the models that do exist are very popular because they exude a sleek sense of elegance. The shape was first seen in 1917 when Cartier released the Cartier Tank.
It had a rectangular shape that was inspired by the Renault tanks used in World War I. This shape was rectangular, but the model gained popularity so quickly that many watch enthusiasts started referring to the shape as simply "tank". This caught on, and even today a lot of people refer to watches with the rectangular watch case shape as "tanks".

It was one of the first wristwatch case shapes and was quickly adopted by leading manufacturers of the time like Gruen, Hamilton, and Jaeger-LeCoultre. This made the rectangular watch shape even more popular and it took the watch industry by storm. Today, timepieces with rectangular shapes are offered by Citizen, Tissot, Michael Kors, Michele, Skagen, Bulova, Nixon, and many more. The most common use of this shape is for dress watches that can be worn at fancy parties
Oval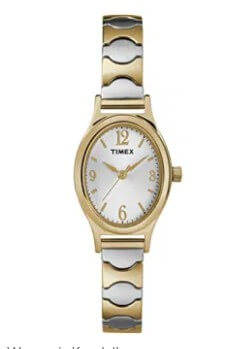 Oval watch case shapes are derived from the round watch case shape and are vertical in nature which is fundamentally different from the carage watch case shape mentioned above. They are preferred by a specific type of watch enthusiast, and that is the reason they are still popular. Their bands are generally thinner and more elegant looking, and that is why timepieces with oval shapes are considered classy, and beautiful.
Today, most of the oval watch case shapes are seen on watches for women, as they are quite popular among women, but some manufacturers also create them for men. Brands like Diesel, Skagen, Michele and Tissot all feature this watch case shape.
Tonneau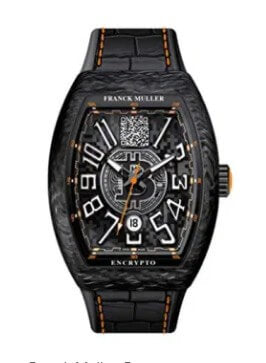 Tonneau watch case shapes look like a barrel, which makes sense because the word tonneau literally translates to "barrel" in French. It can be described as a rectangular-shaped watch case with rounded corners. A lot of watch enthusiasts confuse the cushion shape with the tonneau, but they have some basic minor differences and the tonneau's overall shape is longer and taller. This style was very popular in the 1970s and was seen on a lot of dive watches and chronographs.
Since it is a relatively unique shape, the tonneau watch case shape stands out of the crowd and provides an air of mystery to the watch wearer. It is adopted by a lot of brands including Hamilton, Michele and Bulova.
Avant-Garde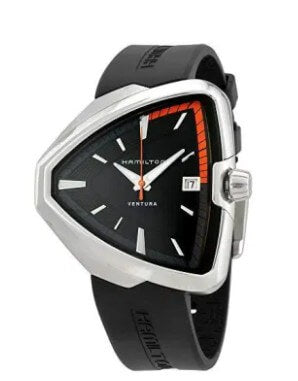 The Avant-Garde watch case shape is a shape that has no shape. That might sound ridiculous to most people but watch enthusiasts know exactly what this means. The avant-garde watch case shape embraces innovation, challenges norms and quite literally redefines conventions. Each shape is unique and adds a flair of personality.
The first avant-garde shape in existence came into being through the Hamilton Ventura and Richard Arbib timepiece designs from the 1950s. Fast forward to 2020, and avant-garde watch case shapes are more popular than ever and are very popular among eccentric individuals. This particular type of watch case shape is usually seen on mechanical watches and many high-end manufacturers produce such watches.
Carre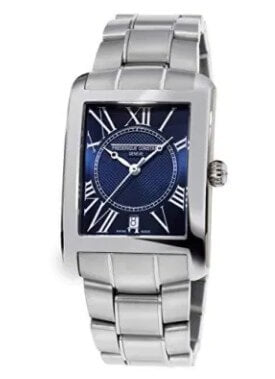 A Carre watch case is basically a rectangular or square-shaped watch case shape, but with a couple of fundamental differences. Unlike the square or rectangular shape, the carre shape has straight side edges that become rounded towards the top and bottom.
Asymmetrical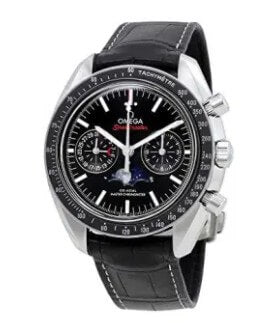 There's a certain beauty in things that are non-conventional. Asymmetrical cases dare to look different, and not follow the trend. This is exactly why they are so popular. At first glance, asymmetrical cases look a little like round case shapes, but the crown is a lot wider and has a distinct look.
This watch case shape gained prominence in the watch industry when the Omega Speedmaster came out with the  "asymmetrical T" dial; one of the most popular watches of all time, came into existence. This shape is very popular and can be seen on multiple types of watches like dive watches, mechanical watches, chronographs, and much more.
Cushion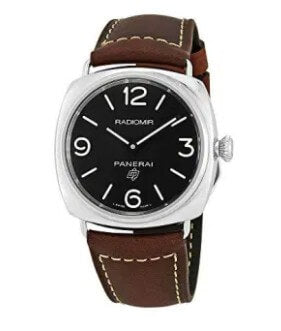 The cushion watch case shape is the last shape on this list and it is definitely a unique watch case shape. Many watch enthusiasts refer to the cushion shape as a "squircle" shape, and indeed it is the best way to describe this shape because it has a characteristic square profile but rounded edges.
This watch case shape was made famous by the Panerai Radiomir in 1940. Since then, it gained prominence and was seen on diver and sports watches. However, it is equally popular on high-end dress watches.

Despite the fact that the term cushion and tonneau are used interchangeably, they are two different shapes and watch enthusiasts can easily tell the difference between the two.
Carage
Carage watch case shapes are basically oval-shaped, but the oval is rotated ninety degrees which makes the watch shape horizontal, rather than vertical. This is basically an offshoot of the round watch case shape and that is probably why it is still popular today. Brands like Piaget feature the carage shape in a lot of their timepieces.

Even die-hard watch fans might not have been aware of the information in this article, and that's completely understandable because the world of watches is so huge that it may indeed be considered impossible to know every nook and cranny of the winding alleyways of knowledge. However, after being equipped with this knowledge it will be a lot easier to decide on the shape of your next timepiece. Choose wisely, and happy shopping!
You may interested in:
---