The meaning of watches to men is very important. Not only to watch the time, but also to reflect the taste and temperament of a man. The choice of watch size is also important. The size of the watch can give people different feelings. The large size is generous and the small size is elegant. Many people will hesitate on the size.So how to choose the size of men's watch? This article will introduces the rules for choosing size of men watch.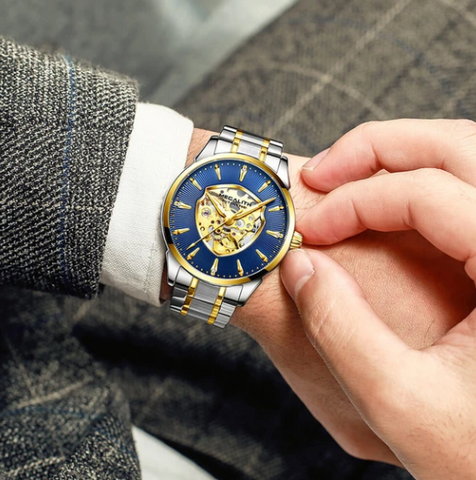 Classification of men's watch sizes:
The size is generally divided into four categories: 30mm~35mm neutral size, 35mm~40mm mainstream size, 40mm~45mm large size and oversized size of 45mm or more.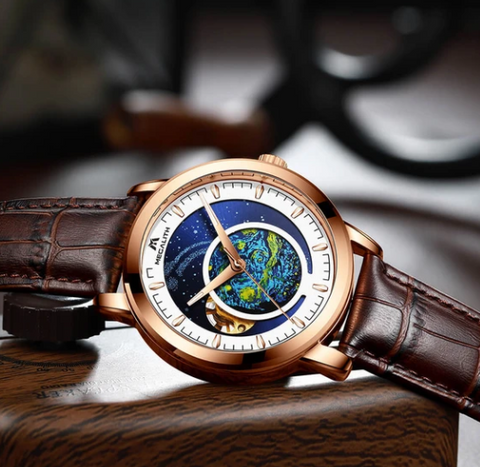 How to choose the right size of men watch?
In fact, there is no right or wrong size, as long as it is suitable for you, it is the right size.The choice of watch size is related to personal style and taste. If you want to make yourself younger, a larger size usually looks more appropriate. If you dress conservatively, then a medium-sized watch can be preferred. I recommended that men do not wear small size because they will look feminine or feel like they are wearing children's watches. Large size and medium-sized are most suitable for daily life. And oversized are too big to wear on the wrist.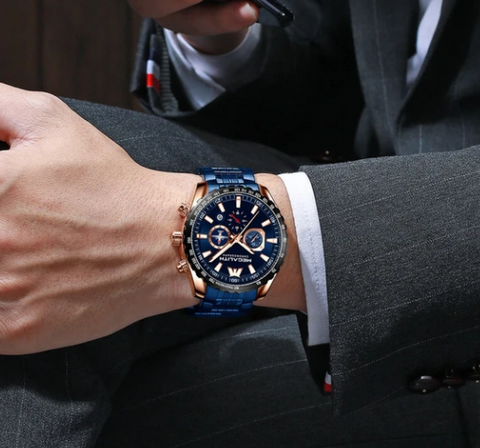 Rules for choosing size of men watch:
It is best if the size of men watch is similar to wrist, and try not to exceed the edge of the wrist. The size of men watch depends on personal preference, but remember not to exceed the wrist. If you want to buy a medium-sized watch, there is a rule that the size of watch occupies at least three-quarters of the wrist. Otherwise, it will make people feel feminine.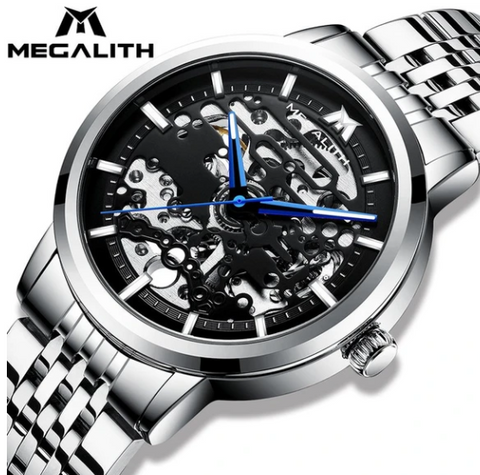 Most men think that a size of men watch with 40-44 mm is good looking, because this size is medium and large to them. If you have a smaller wrist, 36mm size is more suitable in some situations. But for men, it is best to avoid choosing watches under 38 mm.Anyway,the important thing is choose the one suitable for you and the one you like.