The choice of new men's watches to suit your needs,styles and budget at the same time is often a difficult task for every man.And this is a fact!There are a lot of different things to discuss when it comes to gathering information on the best men's watches and everyone will have their own definition of a good watch.But how can you determine what your ideal model could be when the market offers an infinite choice?If you're asking yourself this question,then you've come to the right place!Here,you'll find useful guides,tips and reviews to choose the one that best suits your needs.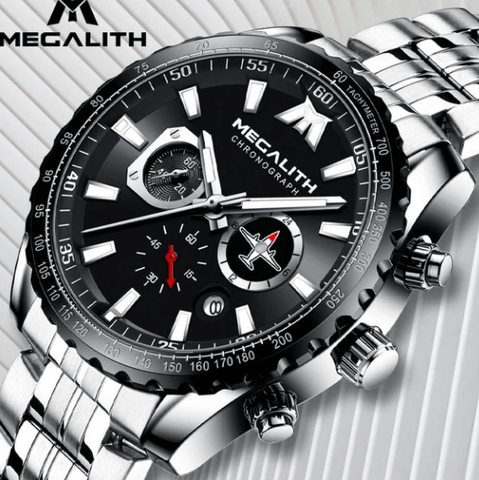 Analog or digital watches?
This is the first question you must answer.What kind of display would you like to have for your wristwatch?Perhaps the greatest advantage of analog men's watches is their undoubted beauty.They are more attractive to people.And when you want to impress the people around us,wearing an analog wristwatch,such as Megalith,will surely help you achieve this with minimal effort!
For digital watches,perhaps the biggest advantage over analog ones is that they can show the time exacty to the second.Digital products also have more features and functions than analog ones,simple beacuse they have integrated electronic circuits!
So what is your choice?I think it's reasonable for every man to have their own personal taste in watches,no matter whether analog or digital.I personally like having both types for different occasions.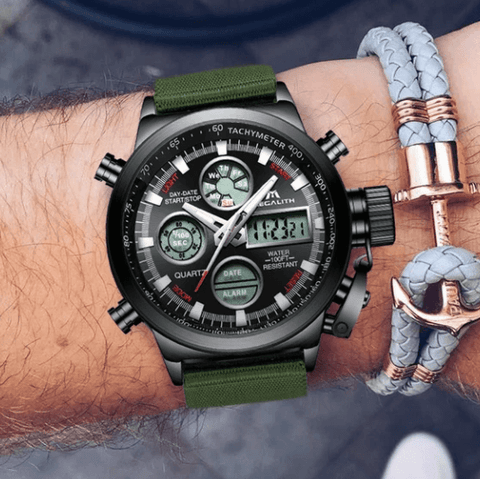 What is movement?
The movement is undoubtedly the most important part of a clock.There are basically three main types of movement.
Mechanical movement:
The movement of a mechanical watch is powered by a spring which must be wound manually.Once the spring is wound,it winds slowly and evenly,causing constant,amooth and gentle movement of the minute hand.
Self-winding movement:
This movement allows good precision in scanning time,even if less precise than quartz.Although I prefer models that ues quartz movements,given the high precision and reliability,for you the best men's watches could be powered by any of the above movements.
Quartz movement:
This type of movement is considered the most precise movement that a watch can have and that is now found in many wristwatches for men but also in models intended for women.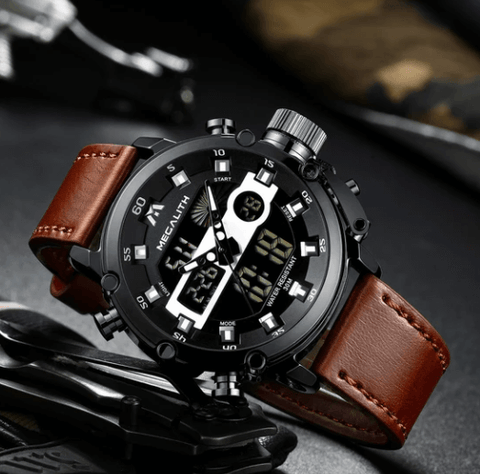 The case of men's watches:
The most common material is stainless steel.It is a heavy material,used mainly in aviation watches and sports watches.The main advantage of this material is its resistance against scratches and accidental impacts.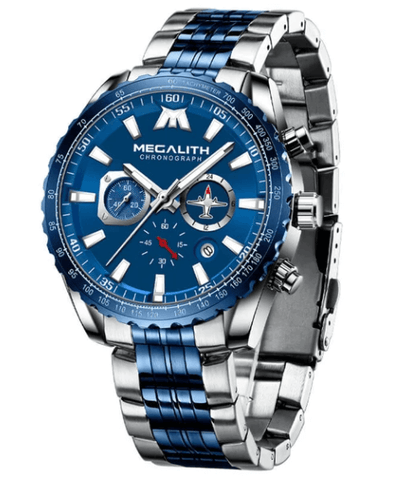 The prices and styles of men's watches:
For price,my advice is to search for online stores.Amazon is the best,not only because it has the best products and at the lowest prices of all.
For style,if you are a businessman and you need to meet with clients or hold meetings,consider taking watches with a metal case,in those situations,it much better than one with a nylon strap.
On the other hand,if you may want to wear one with a nylon strap,for example,you can wear it when you plan to go out and walk with your friends on a nice summer day.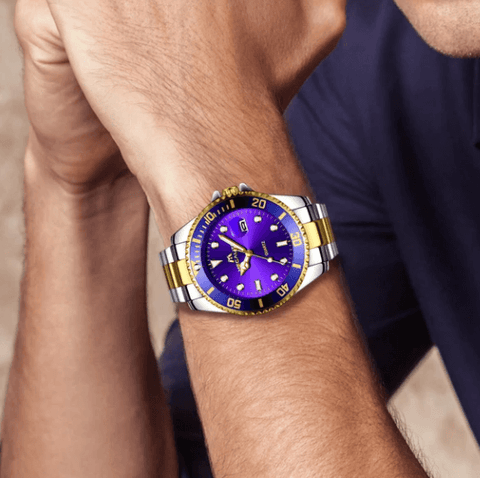 If you had the patience to read this guide to the end,you will surely understand what the most important parts of a men's watch are and what their main characteristics should be.I believe that with the information that I have provided up to here,you will be able to choose from the hundreds of models the one that best suits your needs.
You may interested in: