Kids watches are a great way to start teaching children about time and planning their day. Regardless of how old your children are, there's the perfect watch available. Some options help teach kids the basics of telling time, while others are about as high-tech as a smartphone. These smartwatches allow for activity tracking and friendly competition among friends, while other choices take it right back to the basics with just an analog face. The watch you choose will depend on the age and tastes of your children, as well as what functionality you'd like them to have, other than telling the time.
1. VTech Kidizoom Smartwatch DX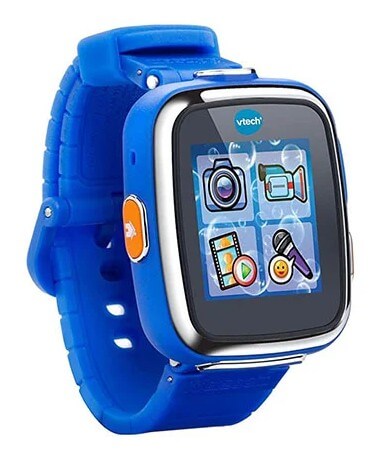 The VTech Kidizoom Smartwatch DX will get your kids into wearable tech early. It's a multi-function device with a customizable display and advanced features. Not only does this watch tell the time, but it also has three in-built activities, five games, and three action challenges that make use of the motion sensor. Additionally, there's a camera function that allows budding photographers to start capturing effervescent childhood memories. Finally, you can choose from four colors, including blue, pink, purple, and green. Kids and parents alike will love this device that's durable, educational, and, most of all, fun.
2. Kids Camouflage LED Sport Watch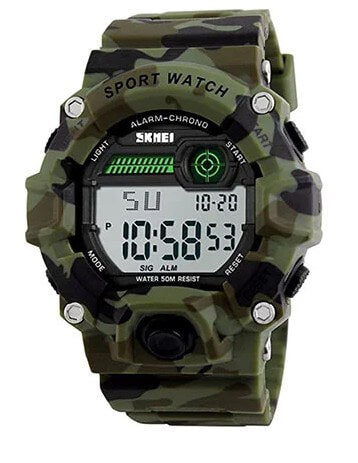 This military-inspired LED sport-watch is perfect for active kids. It's both shockproof and waterproof to 165 feet, so it withstands rough play and accidents. Functions of this watch include telling the time on a digital display, a calendar, a stopwatch, an alarm, and an LED backlight for night use. Plus, the sizeable sporty face and the chunky band look great. If your child isn't into the whole camouflage look, other color options include a bright rainbow or a metallic chameleon blue and purple.
3. Timex Time Machines Digital 35mm Watch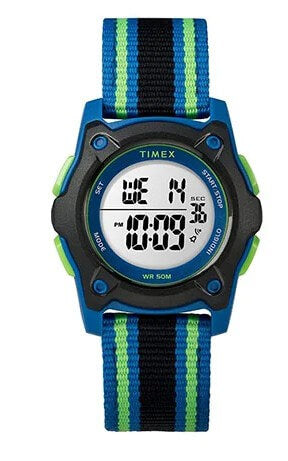 Your kids will be able to tell the time easily and look stylish wearing this Timex digital watch. The easy to read 35mm digital face shows the time, date, and also has an alarm. Plus, it has the Indiglo light-up dial, making it perfect for use at night. Both small and big kids can wear this watch as the 18mm double-layered nylon is adjustable to fit wrists up to six inches. Finally, enjoy the confidence that comes with knowing that it's water-resistant to 165 feet and covered by the Timex Kids Loss Protection Plan.
4. Fitbit Ace 2 Activity Tracker for Kids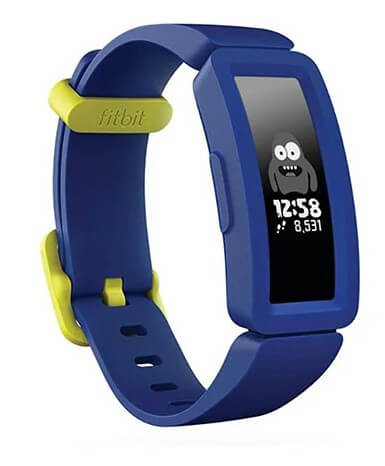 Active kids will love the Fitbit Ace 2 activity tracker. It allows kids to learn healthy habits and develop an active lifestyle by earning virtual badges and challenging their friends to competitions. Pairing the device to the Fitbit app allows both parents and children to monitor their movement, sleep, and achievements. Additional benefits include up to 5 days of battery life, so kids spend less time charging and more time moving. Plus, the watch is also swim, shower, and splash-proof. Finally, the silicone wrist bands come in a variety of colors and patterns. As such, your children can express themselves with different bands and accessories for complete customization.
5. Garmin Vivofit JR
Garmin's Vivofit JR activity tracker takes your kids' playtime to the next level. Not only does it tell the time like a regular watch, but it also tracks activity and teaches kids healthy habits. The Vivofit JR app syncs to the device and lets parents and children see steps, sleep, activities, and even chores completed. The app includes incentives such as coins and an adventure trail to encourage participation and fun. The device itself has a 1-year battery life, non-irritating silicone strap, and is waterproof to 165 feet. Plus, you can purchase different straps to customize the look for your children.
6. Casio Water Resistant Digital Kids Watch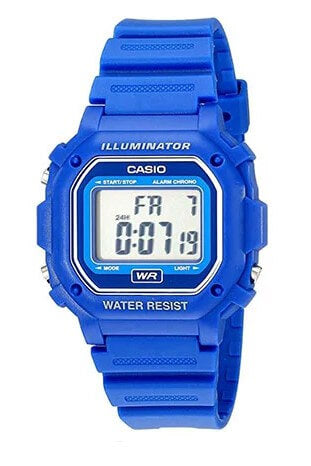 Casio has been making watches for over 40 years. Therefore, this square-faced digital Casio watch is an excellent investment for your children. This digital display is easy to read and is accompanied by the date. Other functions of this watch include an LED light so that you can check the time in the dark, a daily alarm, and a 1/100 second stopwatch. Plus, the battery is good for seven years, while the device is waterproof to 165 feet. Finally, the bright blue color is not only attractive; it makes it easy to find even if your child doesn't have the tidiest room.
7. Jojo Siwa Touchscreen Kids Watch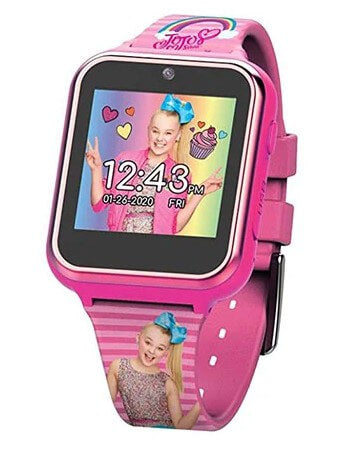 Jojo Siwa, of Dance Moms fame, is undoubtedly responsible for trendsetting among many young girls. This official Jojo Siwa Touchscreen watch is no exception. The touchscreen digital display has multiple clockface options that can show the time, day, and date. Additional functions include a step counter, an alarm, a stopwatch, a calculator, and games. However, two of the most differentiating features are the selfie-cam and voice recorder. The photos and audio can be downloaded for safe sharing, so your kids can have endless fun at sleepovers and get-togethers.
8. Kids Digital Watch Outdoor Sports Watch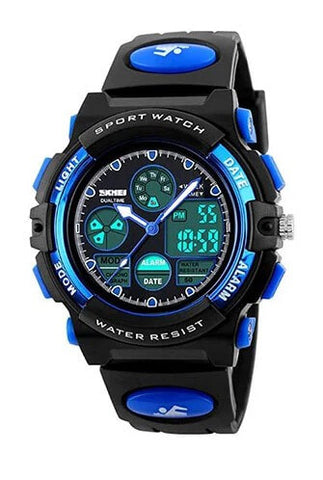 Choose from a variety of colors for this digital watch. This watch is great for active kids who play sports and enjoy the outdoors. The protective case provides shock resistance, while the hard resin face is durable, and the watch is waterproof to 165 feet. As such, it's perfect for contact sports, swimming, and general childhood activities and mishaps. Next, the Japanese movement ensures accurate timekeeping. Plus, the display shows both the analog and digital time, making this a great learning device. Additional functions include an alarm, date display, dual time zones, and a stopwatch.
9. Casio Men's Vintage CA53W-1 Calculator Watch
Parents looking for a less tech-intensive device for their kids will love this vintage watch from Casio. The display is simple, with the time and date easily visible. It also has a stopwatch and alarm. However, perhaps the most fun aspect of this watch is the calculator, complete with real buttons. It's perfect for some quick maths on the go. Finally, the device is water-resistant, and the battery life is exceptional, lasting for up to five years. As such, this watch is perfect for taking your kids' timekeeping back to the basics.
10. TickTalk 3 Unlocked 4G LTE Universal Kids Smart Watch Phone with GPS Tracker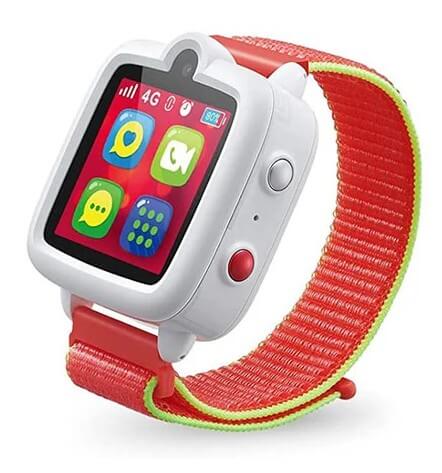 The TickTalk 3 4G LTE Universal smartwatch is equipped with similar functionality to that of a smartphone. It comes with a 2-way video calling, allowing parents to stay in touch with their kids, face to face. Plus, there's instant messaging. It means your child can send and receive text, voice, and photo messages, in both individual and group chats. In addition, there's also 4G tracking, so you know where your child is at all times. It even includes playback, to see where your kid has been. Finally, in terms of regular watch functionality, the display is customizable for telling the time. Plus, the nylon strap is comfortable and durable, and the device is water-resistant, so it's safe from rain and accidental splashes.
You may interested in: