Home of long beaches, paella, Rioja wine, and diverse cultures, the Kingdom of Spain is one of the most popular destinations European Union. Spaniards are known for their ability to make the most of their free time, enjoying good food and wine and spend quality time together with family.
With 47 UNESCO World Heritage Sites, Spain is also one of the most popular tourist destinations in Europe. In fact, tourism is the top industry that drives the economy of Spain, followed by manufacturing and agriculture.
Spain is also known for gourmet food with famous Spanish chefs including José Andrés and Ferran Adrià as well as fashion brands such as Zara and well-known clothes designers such as Adolfo Dominguez.
If you would plan to visit Spain, you might want to set aside some time to explore the country's watch industry as well. Spain houses a number of watch brands – from luxury to affordable ones. Here are the major ones that we were able to find (in no particular order).
Top Spanish Watch Brands
Festina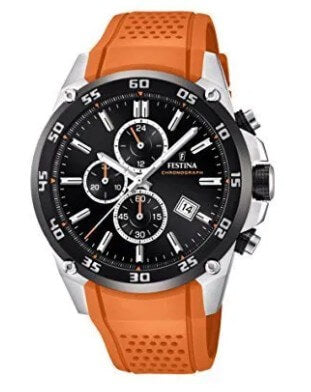 Festina is just one of the watch brands that compose the Festina Group, along with Calypso, Lotus, Jaguar, and Candino.
Festina originally started in La Chaux-de-Fonds, Switzerland back in 1902. It was a small watchmaking factory founded by the Stüdi family. The brand was later passed on to Willy Burkhard von Wilhelm. Then, during World War II, the company was relocated in Barcelona, Spain.
It was not until Georges Uhlmann's leadership of the company in 1975 did Festina became known in the Spanish and Italian markets. The brand's ownership was transferred once again in 1984 when Miguel Rodriguez Dominguez acquired all rights over the Festina brand.
By that time, Miguel Rodriguez already owns the Lotus watch brand. So, when he bought Festina, he created the Festina Lotus SA. It was renamed to Festina Group that's known for the brands' Swiss watches.
The Festina Group is still headquartered in Barcelona, Spain. Meanwhile, its watches are manufactured in Barcelona and Toledo. Furthermore, around five million of its watches are already being sold every year in 90 different countries.
Festina, in particular, has gained wide popularity around Europe, particularly in Italy, Spain, and France. It is recognized for its chronographs that are sporty yet elegantly designed.
Armand Basi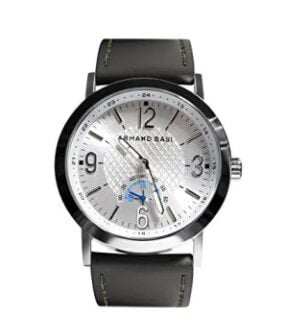 The Armand Basi brand started in 1948 as a knitting company in Barcelonaestablished by Armand and his brother Josep Basi. Ten years after, it grew as a large textiles company with a factory in Balcells Street in Barcelona.
Armand Basi, around 1961 to 1962, became exposed in the fashion industry when it became the exclusive manufacturer and distributor of Lacoste products in Spain.
By 1986, Armand Basi was finally launched as a fashion brand – producing accessories, clothing, perfume, jewelry, and watches. By 2005, the brand also introduced its footwear line.
The Armand Basi brand continued to grow and it is now one of the brands forming the Basi Group. The Basi Group includes other brands namely Nautica, Cole Haan, and No Name.
Bultaco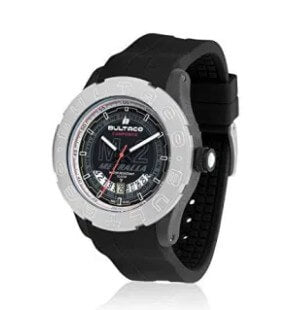 Bultaco is more popularly known as a Spanish brand for motorcycles. Well, indeed, Bultaco originated in May 1958 when Francesc "Paco" Bultó (former director of the Montessa motorcycle company) experienced downturn and disagreement with the other senior director. Bultaco specializes in two-stroke motorcycles although, in 2015, it also launched its electric-powered street motorcycles.
As the company expanded, it produced other accessories such as chassis bars, handlebars, mudguards, saddles, etc. It also has its own line of apparel and now offers shirts, hoodies, and of course, watches.

Considering the primary market of motorcycles, the majority of Bultaco watches are for men and chronographs. These watches are characterized by the inscribed brand name on the bezel, large dial with thick hour hands, and silicone strap. Similar to other Bultaco products, these are designed in the company's R&D department in Madrid and manufactured in its company in Barcelona.
Calypso
From the Festina Group, Calypso is a brand that entered the watch industry in 1996. It primarily caters to the younger generation who are dynamic and fun-loving. It offers colorful and affordable timepieces that easily appeal to casual urban youth.
Calypso's primary trademark on watches is the colored metal bands instead of the usual silver stainless steel. Although Calypso is a Spanish-owned company, the watches are of Swiss origins and uses Japanese movements.
Because of its bright and trendy designs, Calypso has been the Official Watch of The Color Run for two consecutive years (2016 and 2017), not just in Spain but also in France, Italy, United Kingdom, and Belgium.
Colomer & Sons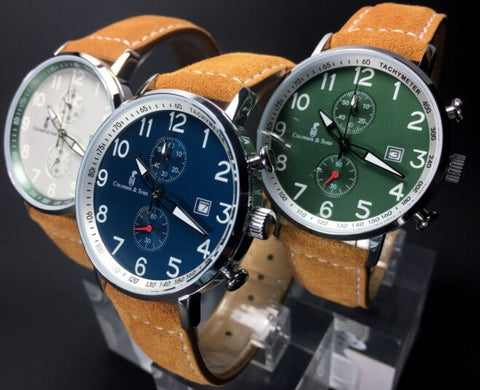 Colomer & Sons is among the newest Spanish watch brands, having been established only in 2006. It specializes in producing mechanical timepieces with a distinct personality, different styles and complexity without compromising an overall sophisticated and elegant aesthetics.
The brand uses only Miyota Japanese mechanical movements, sapphire crystal glass and Italian leather straps with butterfly clasp. Colomer & Sons timepieces are manufactured in Madrid and is being limited only to 1,999 pieces per model. As such, whichever model you buy from this brand is considered rare.
EXTático
EXTático is another watch microbrand that just started in 2006. In general, their designs are inspired by industrial objects such as screws and bolts, car engines, and toothed saws.
This watch brand manufactures "unusual" timepieces in Spain with the use of advanced and high tech industrial methods. Its materials are also of premium quality – magnesium, aluminum, composite or carbon fiber. With these, the EXTático timepieces are tough and of premium quality.
Currently, it boasts of the following collections: Juntor, Diver, and Regulador Driver.
Lotus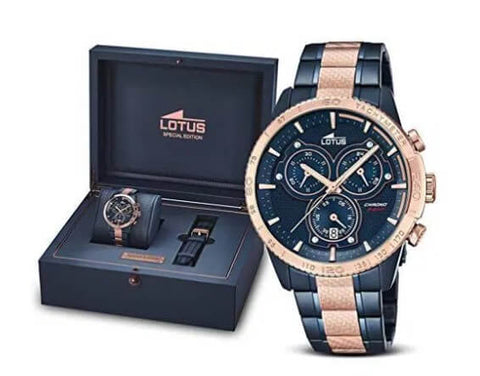 Lotus is another brand that forms the Festina Group. It was established in 1980 with the primary motivation of innovating the watchmaking technology and design. The brand aims to cater to the cosmopolitan and modern public – producing quality timepieces that are made available at reasonable prices.
Lotus offers a wide range of watches – dress watches, sports watches, chronographs, and even bejeweled ones. Because of its popularity, by 2005, the brand has reached France, Italy, Germany, and the Czech Republic.
The brand also expanded in terms of products and thereby launched the Lotus Silver and Lotus Style for its jewelry line.
Pita Barcelona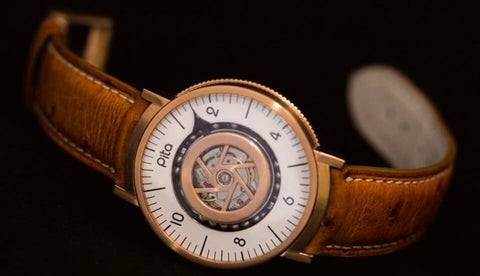 Pita Barcelona is a watch brand established by a self-taught and independent watchmaker, Aniceto Jiménez Pita.
Driven by his own interest and passion in watchmaking, Aniceto was able to create his first clock in 1958, he was just 11 years old. The said watch was driven only by oil and water. So, by 1963, Aniceto studied watchmaking by himself. This enabled him to open the first Pita Store in Barcelona in 1971. Later on, he became the first and only Spanish watchmaker member of the Académie Horlogère des Créateurs Indépendants (AHCI).
As an independent watchmaker, Aniceto surely took the liberty of creating unique timepieces with exceptional functionality. Some of which challenged the status quo in the watchmaking industry.
By 2003, Aniceto got his first patent – the Pita Time Setting Mechanism (TSM) that shuns the crown away and so lessening the parts for the watch. Later, he also produced the Carousel equipped by a movement that rotates around an axis. Then he launched the Oceana dive watch that's resistant up to 5,000 meters of water.
Philippe Vandier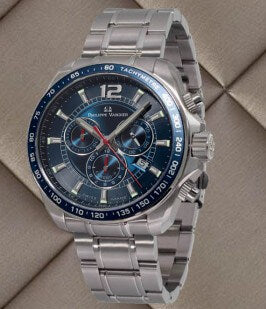 In a former French province of Périgord, Philippe Vandier was born some time in 1899. However, he later decided to move to and settle permanently in Spain in 1927.
Being young and passionate about designs, he established his own watchmaking workshop in Castilla. This became his avenue to showcase his imagination and watchmaking skills. At the start, the namesake brand mainly created gold watches.
Philippe Vandier collaborated with the factories and workshops in Madrid to produce exceptional timepieces. True enough, such products were well received by the market that they opened the doors for the brand in the Middle East.
Later on, Philippe Vandier expanded to produce Swiss steel watches with diamonds as well as a new line of silver and gold jewelry. Furthermore, the brand also produced leather goods such as bags and wallets.
Viceroy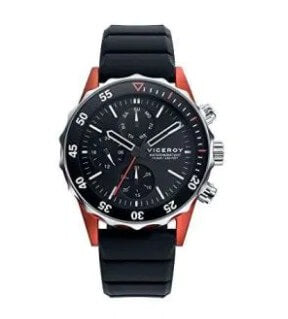 Viceroy started in Switzerland back in 1951. It was known in Switzerland for producing fashionable, high-quality watches that lead the trend. However, it quickly became a Spanish brand when Grupo Munreco, a Spanish company, purchased it in 1982 to expand the brand's market globally.
Viceroy grew rapidly because of two reasons. First, it produces a wide variety of watches – for men, women and children, bold and subdued designs, and different incorporated complications. Easily, whatever you may be looking for, you would find a suitable Viceroy watch.
Another reason is because of its brand ambassadors. When it comes to promotion and marketing, the brand sure knows where to put much of its investment. As such, Viceroy became a name that would easily come to mind in relation to Enrique Iglesias, Antonio Banderas, Shakita, David Bisbal, and Melanie Griffith.
Because of these, Viceroy easily became among the top watch brands in Spain. Its popularity goes along with Lotus and Festina.
Kronos
Kronos is an old watch brand from Spain. It was established in 1930 by a merchant named Carlos Vendrell. He came from a watchmaking family in Barcelona. With such background, he obtained much technical and commercial knowledge that helped him form his own watch brand.
He started by producing handmade clocks in his workshop. Later on, he was able to establish partnerships with Swiss and German manufacturers who lent him some machinery for watchmaking. Later on, the Swiss did not just supply the machines. They also produced Kronos watches based on the guidance and directions of Carlos Vendrell.
The agreements entered into by Carlos Vendrell have been largely instrumental in the strengthening of the Kronos brand. This continued very well even as Carlos' son, Luis, inherited and further expanded the watchmaking business.
From then till now, Kronos continues to launch timepieces that showcase the brand's own personality and character. They feature exclusivity and originality and shuns away from mass production.
666 Barcelona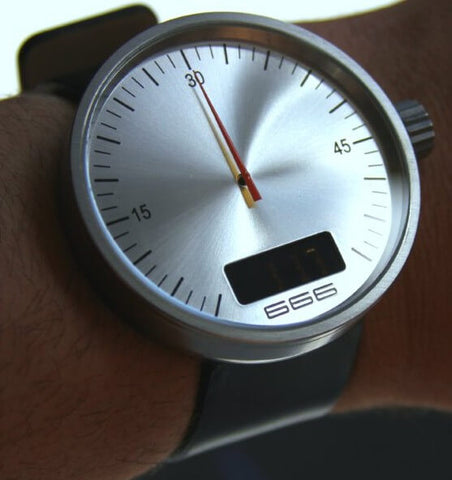 Established by industrial designers Ferran Serra and Oscar Vera of Serradelarocha, 666 Barcelona is a Spanish watch brand that boasts of unique and unconventional designs. More so, their timepieces exude a distinct personality and soul, incorporated with the latest trends.
To make things even better about this brand, the 666 Barcelona timepieces are very affordable. As such, having a timepiece that will make you stand out in the fashion scene is very much possible and easier with 666 Barcelona.
One particular line is the Under Pressure collection that takes its design from the ordinary pressure gauge. It has a one-hand dial that serves as the seconds counter and a digital display window at six o'clock position.
Marea
Marea watch brand offers designer timepieces at an affordable price. It was founded in Barcelona in 1998 and then expanded worldwide in 2001. Yet, the majority of sales came from Europe.
It offers a variety of eclectic but stylish timepieces. You can go from classy to trendy to sporty, etc. Smartwatches are even available. Marea even further expanded to jewelry line.
You may interested in: