France is one of the most popular tourist destinations around the world. People easily love their culture, language, food, arts, and of course, the Eiffel tower.
When it comes to watchmaking, however, they're not very much popular. Instead, you would immediately think of its neighboring country, Switzerland. Yet, as we researched about this country and its watches, we found that it offers pretty interesting timepieces as well. Although not many have gained international fame in the watch industry, there is a number of French watch brands that are truly remarkable.
We presented here some of the great French watch brands that we were able to find.
Top French Watch Brands
Baltic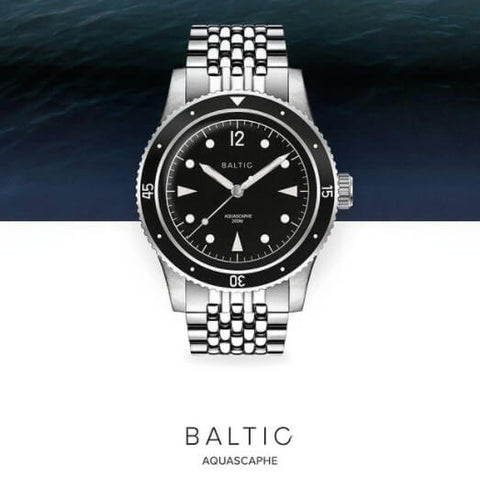 Baltic Watches is a microbrand started by Etienne Malec, an enthusiast of vintage watches. Influenced by his father's watch collection and journal, he finally launched the Baltic Watches through a Kickstarter crowdfunding campaign in 2017.

Baltic Watches are characterized by vintage designs, particularly those that were seen in the 1940s. The brand also adheres to the traditional watchmaking process and uses mechanical movements thereby overall meeting modern high-quality standards as well. Its timepieces are being manufactured by a family of watchmakers in Besançon, France.
Although it is a microbrand that just recently launched, Baltic is already getting a lot of attention because of its premium quality watches that are just reasonably priced.
Bell & Ross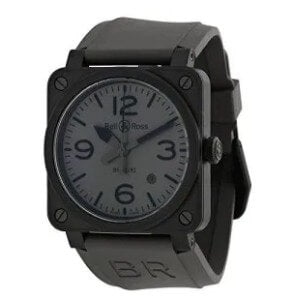 The brand name, Bell & Ross, comes from the names of its founders, Bruno Belamich and Carlos Rosillo. The two friends started the brand back in 1992 with the vision of producing tough and functional watches that can withstand various elements. As such, Bell & Ross is now quite a popular brand especially among the special forces, police, pilots, and even astronauts.
Bell & Ross has been producing premium watches for years, but it was not until 2005 when it finally launched a model that made the brand widely known and remarkably distinctive. It is through the BR 01 – a solid core watch that laid the foundation for the brand's succeeding models and timepieces.
What makes it well-known even in the international watch community is its tough build along with the unique and simple design.  Particularly, what stands out is the round dial encased in a square with four functional screws on each corner.
B.R.M.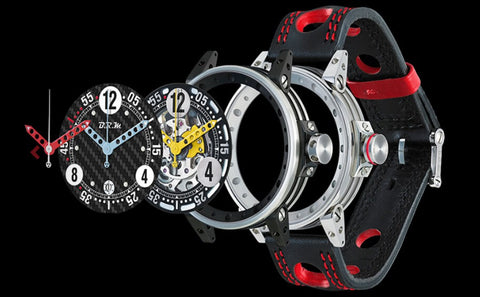 B.R.M. which stands for Bernard Richards Manufacture is a French watch brand which primarily focuses on motorsports and so it is mostly inspired by automotive technology. Despite being a relatively young watch brand, releasing its first timepiece only in 2003, its name is already among those big watch names.
At present, BRM is already producing thousands of timepieces mainly being marketed in the northwestern portion of France. Some remarkable designs feature a skeleton design that gives an industrial feel, while there are others that combine titanium and checkered flags.
Dodane 1857

Dodane is a French brand that's well-known for its aviation watches that are engineered with technological innovation.

It is a family-owned watch company that has been started in 1857 by Alphonse Dodane and François-Xavier Joubert, the former's father-in-law. Although the company dissolved by 1994, it was re-established by Cédric Dodane, from the fifth generation, in the early 2000s. It re-continues to provide reliable and accurate timepieces to its primary customer – the NATO Air Forces.

Among its notable timepieces is the TYPE 21 that has been among the popular chronographs from 1950s to 1980s. It has been well accepted by the public that Type 21-similar watches were also produced by other watch brands of the time. Later on, Dodane 1857 produced other reliable timepieces – the Type 211 and Type 23. All there are being used both by military pilots and civilians.
Fugue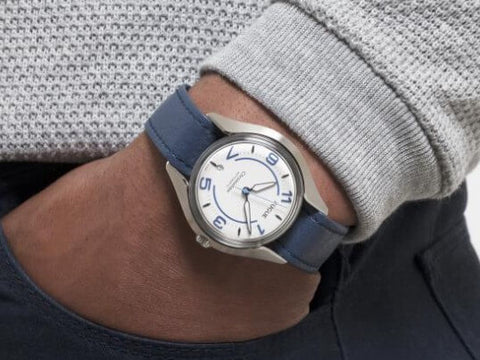 Fugue, which means Escape, is a French watch brand that was started only in 2017 by Leopoldo Celi. Its aesthetics is generally simple and vintage. But, what sets its timepieces apart is the brand's modular approach to watchmaking.
With Fugue timepieces, the owners or wearers may assemble their watches with the cases, dials, and straps they prefer. As such, this modular scheme gives the owners much freedom to personalize their timepieces based on their mood, personality, outfit, etc. They could just swap these parts with those of other designs and it would seem that they have a collection of timepieces.
All dials are equipped with mechanical movement and all parts are of high-quality. Although, despite being marketed as a French watch brand because of the nationality of its owner, Fugue actually uses Swiss movements and components. Even the assembly is Swiss.
Merci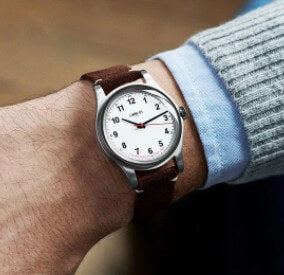 Unlike other watch brands presented here, Merci did not start with watches. Rather, it has already been well-known for its home goods – men's and women's clothing, shoes, accessories, etc. It is a retail store that provides an opportunity for amateur designers to showcase their creations. Not only that, but the store was also intended to support schools in Madagascar.
Later on, however, Merci launched its first watch – the LMM-01, which stands for La Montre Merci. It is an affordable watch that's simple yet elegant. It combines fuses the principle of minimalism unto a field watch.
Other than its essentialist design, what brought attention and publicity to this watch is the French President Emmanuel Macron himself, who was seen wearing LMM-01 more than once.
Michel Herbelin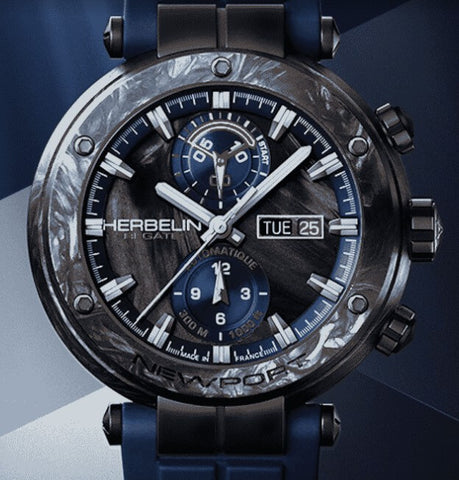 Michel Herbelin is a namesake brand founded in 1947 in Charquemont, France where most French watch brands originated back in the 18th century. However,  it was not until 1965 that the brand launched its logo hence became a well-known brand.
In 1972, Jean-Claude Herbelin, Michel's son, joined the company. With his initiative, the company adopted a new marketing strategy and included their high-quality watches in the mid- to the high-class range. Also, Michel introduced a creative boost that has been widely recognized in the watch industry. Michel Herbelin introduced ultra-slim watches and those with wire bangles.
Michel Herbelin watches are all equipped with Swiss movements. As such, their timepieces combine the best from two countries – the beauty of French designs and precision of Swiss engineering. This inspires the brand's motto – Swiss Heart, French Soul.
Currently, the ownership of Michel Herbelin remains within the family and it is now with the third generation. Although the brand has gained international popularity, it is still one of the true independent watch producers. Its timepieces are already being marketed in more than 50 countries around the world. Michel Herbelin has been well-known for its masterpieces that are technically sophisticated.
Pequignet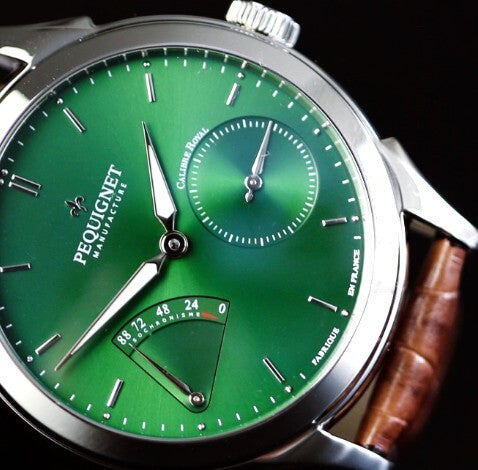 Pequignet is a French luxury watch brand that has been well-known because of its own in-house mechanical movement – the Calibre Royal. It was wholly designed and assembled in the company's  Haute Horlogerie laboratory in Morteau, France. It showcases a number of engineering details that brought some pretty complications on the main plate and so having an elegantly thinned movement.
Another trademark creation of Pequignet is the MOOREA link bracelet that was inspired by the founder's (Emile Pequignet's) racehorse. As such, it is designed with a steel grain-shaped link hinged with the bracelet. More timepieces are being added to the MOOREA collection through the years.
Yema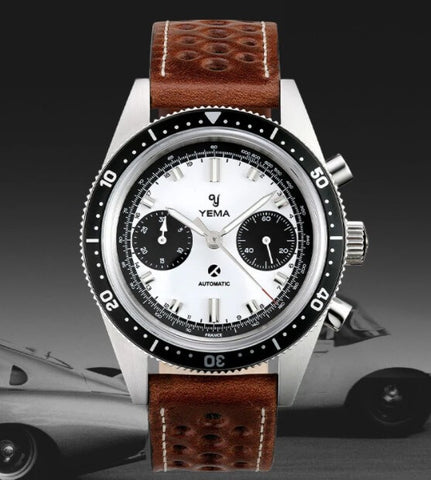 Yema is a brand name that came from the creative mind of a teenager who humbly participated in a school contest initiated by the company's founder and French watchmaker, Henry Louis Belmont.
This watchmaking company that started in 1948 manufactured various durable and reliable timepieces suitable for diving, sailing, racing, and even space exploration. Various Yema timepieces have been part of some historic events such as the first Franco-American orbital flight mission, North Pole exploration, and the Proxima space mission.
It is no wonder why older Yema timepieces are highly valued in the vintage market. For the modern market, however, one of the remarkable Yema watches is the Superman Heritage.  Yema also has collections specifically for motorsports enthusiasts, watches for yachting and watches inspired by space travel.
It is a re-creation of the classic Superman model that was originally released by the brand in 1963. It is a 39mm dive watch that uses automatic ETA 2824-2 movement and has a 38-hour power reserve. It comes with an oyster-style case, a thin unidirectional bezel with an L-shaped locking system, and a five-link brushed steel bracelet.
Cartier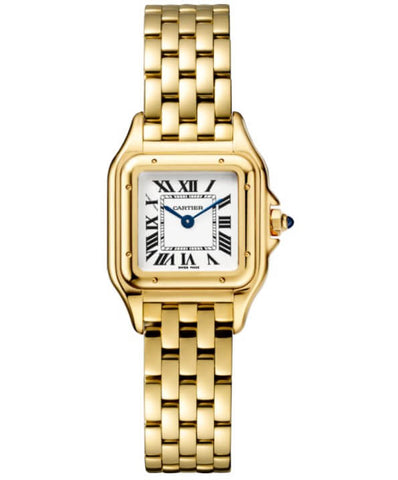 Perhaps you have heard of this brand primarily because of its Tank Watch. The Cartier Tank Watch is an iconic rectangular timepiece that has been worn by many notable women throughout history and has been the inspiration of many succeeding watches.

Although well-known as a watch brand, Cartier is actually a giant company that conceptualizes, produces and distributes luxury goods such as jewelry, and again, watches. The company was started by Louis-François Cartier in Paris way back in 1847. Despite being currently owned by the Swiss Richemont Group, the company is still headquartered in Paris.
Throughout its long history, Cartier was able to produce other notable timepieces such as the Santos, The Mystery, and Tank Americaine. Regardless, whichever Cartier watch you wear, it signifies luxury, sophistication, and history of the watchmaking industry.
These are just some of the remarkable French watch brands that you may encounter in the market. But there are others more.
Its technical sophistication in watchmaking has produced a number of durable timepieces that even brought international attention to some brands. We've also seen how some long-standing brands have continued to survive as it was passed along through generations within the family.
Evidently, France also has a lot to offer in the watch industry. 
You may interested in: