We're living in fraught times. Whatever your political persuasion, whatever your personal apocalyptic vision, you can't deny that a lot of people are on edge. No wonder one of the most popular TV shows is The Walking Dead and the biggest movie event in recent memory involved the literal deaths of half of all life (I'm not naming the movie to avoid spoilers).
The survivalist movement is sometimes dismissed as the product of irrational conspiracy theories, but the popularity of shows like Naked and Afraid suggests the movement is growing. Sure, zombies (aka, the living dead) are pure fantasy (or are they?), but who is to say what apocalyptic nightmares await us in the future.
When people consider the gear they would want in a zombie apocalypse, they think guns or axes; few immediately think, "wristwatch." Yet a survival watch would be more helpful than you might initially think. If the world was about to be overrun by zombies, you would want to consider these useful watch qualities and features that could be a valuable addition to your supplies.
Life in the zombie apocalypse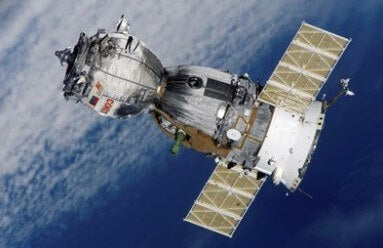 In the case of the zombie apocalypse, your first priority will be stocking up on weapons, food rations, tools, and trustworthy companions (preferably ones who've done CrossFit). You'll also want to discard anything that might weigh you down: extra clothes, sentimental heirlooms, and jewelry. Hold on to that wristwatch, though.
In most zombie movies and shows, the protagonists quickly realize that staying in one place is untenable. Food supplies dwindle quickly, security systems fail, and people start to go stir crazy. There's no choice but to risk exposure and head out into the unknown to forge for more supplies and, ideally, find a stable, secure place to restart civilization.
If you and your companions are heading out into the elements, there are a number of useful tools you'll want to bring. GPS-navigation would, of course, be nice, but in the zombie apocalypse, it'd be naïve to assume our satellites and computer infrastructure would still be up and running. No, you're going to have to think low-tech. Good thing you kept your watch.
Watch features for the zombie apocalypse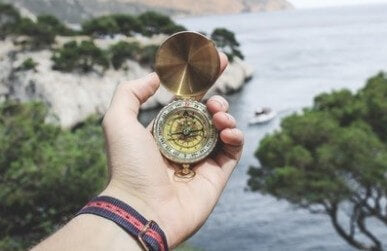 The most obvious feature of a wristwatch is also probably it's least important in a zombie apocalypse: timekeeping. If the world is overrun with brain-eaters, you aren't likely worrying about making it to the office on time or catching the 7:20 film screening. These days, though, timekeeping is almost an afterthought for many watches. Watchmakers are packing their timepieces with a horde of features, many of them invaluable to the survivalist.
The first concern will be getting from point A to point B, which means navigating potentially deadly terrain. Google Maps isn't going to be of much use. Instead, you'll be reaching for the classic navigation instrument, a compass. Although you can learn to use a watch as a compass, it's much easier to buy a watch with one built-in.  If you are crossing through mountainous terrain, you should also consider an altimeter.

Other features that will be useful if you'll be spending considerable time in nature (a serious possibility in the zombie apocalypse) are thermometers and barometers. It might also be helpful to have sunrise/sunset data and info about the lunar cycle if you're concerned about making moves at specific times of the day.
Some of these features, like a compass, will work no matter how much of the world's infrastructure has collapsed. Other features, like sunrise/sunset data, that need to be updated by an outside source, would only be useful if the zombies were contained and parts of the world were still functioning normally.
Mechanical versus quartz in the apocalypse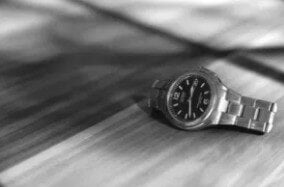 For roughly four decades, battery-powered watches have been the standard. The quartz revolution of the 1970s ushered in an era of affordable, reliable, non-mechanical watches. Before that, wristwatches generally came in two forms: hand-wound mechanical or self-winding (i.e., automatic). In addition to the simpler watch mechanisms that made battery-powered watches cheaper to produce, quartz movement is more accurate than mechanical.
All of that is fine for a normal world, but what about if you're living in a post-apocalyptic hellscape overrun by zombies? Are those few lost seconds every month going to make much of a difference? If you find yourself six months or a year into the end of the world, you very well might end up regretting saving a few dollars on a watch that now needs a new battery.
Granted, many battery-powered watches are long-lasting, but it could be years or decades before your neighborhood watch shop or Walgreens is up and running again, which means if your battery does die, finding a replacement won't be so easy. Then you'll wish you could simply wind your watch.
Or, you could always go with a good solar-powered watch, like the varied line of Citizen Eco-Drive watches that promise a lifetime of power not just from the sun, but any light source. That will be especially helpful if the world is in a Matrix­-like situation where toxic cloud cover has blotted out the sun. Of course, in that situation, a classic mechanical watch may, once again, be the best choice. There's no guarantee light – natural or otherwise – will be widely available.
These are the types of considerations you need to make if you hope to survive the zombie apocalypse.
Tough watches for tough times
In the unlikely event (although, how unlikely?) that you do wake up in a world swarming in zombies, the name of the game is going to be "Resilience." You'll have to be tough, as will anyone or anything you rely on. Your great-grandfather's antique Rolex might be a beautiful piece of delicately crafted timekeeping, but how many hits is it going to take before it's crushed or irredeemably cracked.
If you're going to be running, falling, fighting, and taking hits, you need a watch that can take a licking and keep on ticking. Sure, that was Timex's motto for decades, but these days, the strongest watches are made for and designed by people who serve in the armed forces.
There are at least two different brands that can legitimately claim to be "official" watches of the Navy SEALS. The first is Luminox which was commissioned by the SEALS to make nearly indestructible watches for the Special Forces. The other line of watches is G-Shock (made by Casio), which, if you check message boards and blogs, is the brand most often mentioned as the favorite watch of Navy SEALS, both active and former. It's also a top pick for first responders, including paramedics, firefighters and law enforcement – although there's no guarantee they'll be around to help during the apocalypse…
What both G-Shock and Luminox watches have in common is toughness and an abundance of features for anyone with their back up against the wall. If the world is falling apart around you – figuratively or literally – you would be wise to reach for either one of them.
The toughest watches for the zombie apocalypse
Now that we've talked about the features and qualities that you should look for in a post-apocalyptic timepiece, it's time to look at some of the actual watches that meet the criteria. The obvious place to start is with Luminox and G-Shock.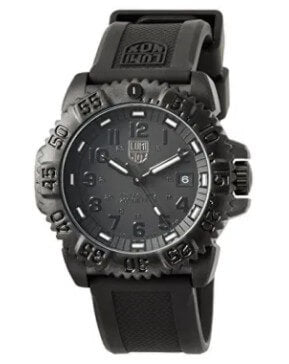 Right out the gate, we have the Luminox Evo Navy Seal Blackout Mens Watch 3051.BLACKOUT a strong contender.
As the ad copy proclaims, Luminox's line of Navy SEAL-approved watches can "handle any sort of environment," which is good to hear, because the environment is going to be topsy-turvy when the zombies start roaming.
What does this watch got going for it? Well, first off, it's essentially unstoppable. The face crystal is scratch-resistant and the body is reinforced with carbon fiber. It's also water-resistant up to 200 meters. The Luminox brand gets its name from its unique luminescent technology that illuminates the hands and hours so that you can always see the time without an external light source or internal power usage. This is undoubtedly a handy watch for stealth, but it isn't as feature-rich as some of the competition.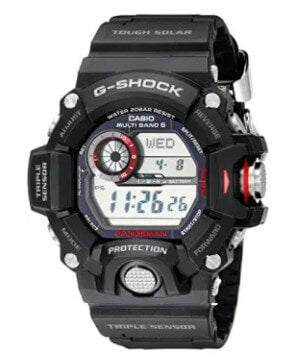 The Master of G line of watches from G-Shock can rightfully boast that they are as durable as Luminox, due in part to their patented hollow-case design. Furthermore, they tend to come with more features. Take, for instance, the Casio G-shock Rangeman Triple Sensor Watch, which retails for more than the Luminox Colormark Chronograph but also has more to offer.
The titular "Triple Sensor" includes an altimeter, barometer, and thermometer, with a digital compass thrown in for good measure. It also includes sunrise/sunset data, and like the Luminox, this G-Shock is water-resistant up to 200 meters. Additional features that could conceivably be of help in the apocalypse are alarms and a stopwatch (who knows, maybe you want to race a zombie).
Both the Luminox and G-Shock are quartz, though the former is analog and the latter is digital. The G-Shock is also an atomic watch, which means its time is calibrated by atomic clocks, the most accurate timekeepers on earth.
That's a pretty cool feature unless of course, the radio signal receivers needed for it to work are no longer active. Regardless, timekeeping accuracy will probably be the least of your concerns in that situation.
While the Protrek isn't a G-Shock, it's still remarkably tough, has all the features of the Rangeman Triple Sensor and throws in moon data and tide graphs on top of that. What more could you ask for?
Long-lasting watches for the zombie apocalypse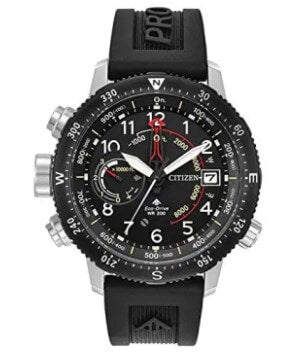 While all of those watches are durable, they all still rely on a battery that could potentially die on you. What good will your digital compass do you then?
A watch like the Citizen Eco-Drive Promaster Altichron (find it on Amazon) solves that problem. The Eco-Drive from Japanese watchmaker, Citizen, is a uniquely effective and environmentally-friendly way of powering a watch. There is no need for a battery in this watch, nor does it require any winding.
In terms of features, the Promaster Altichron matches up with the Luminox nicely, though falls behind the G-Shock and Protrek. It comes with an altimeter and digital compass, and a date window, which, admittedly, isn't likely to be in high demand in the zombie apocalypse. Additionally, this is a durable watch that is water-resistant up to 200 meters, though it's not quite as strong as either the Luminex or G-Shock.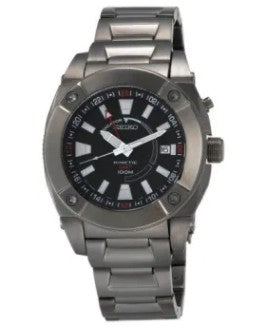 You can find another solution for the battery-problem in the Seiko Sun007 Kinetic Wrist Watch. The Sun007 uses a modernized version of the classic automatic winding technology to store the kinetic energy of the wearer's movement. This allows the watch to function without a battery and ensures that it'll keep moving as long as you do (that sounds a bit ominous under these hypothetical circumstances).
If you're hoping for a lot of features, the Sun007 is less impressive. This is a pretty straightforward analog watch with nothing more than a date function. Still, it's stainless steel and the face crystal is especially strong, so it's likely to last through most scuffles. It's only water-resistant up to 100 feet, though, so maybe avoid large bodies of water.
A different kind of watch for the zombie apocalypse
Let's face it, if the world really is overrun by zombies, your accessories probably won't be your first concern. A durable, feature-rich wristwatch is nice, but if you are traveling light, you might decide to ditch anything that doesn't have an immediate, obvious use.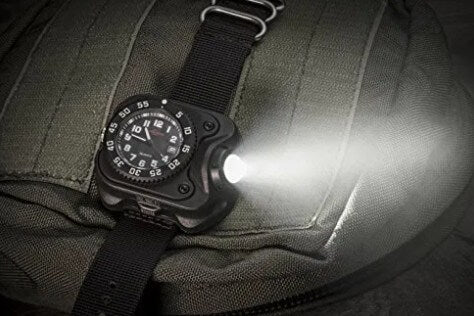 Enter the Surefire 2211 Wristlight, a combination watch, and a flashlight (check its current price on Amazon). The flashlight comes in three levels of brightness – 300, 60, and 15 lumens – so it's adaptable for different situations depending on your necessity for stealth. The watch itself is as basic as it gets, just a simple black and white analog with quartz movement. There's also that date window, though, which is neat. This particular model uses a rechargeable battery, so you'll need to track down a power source when it runs out (and hope that it doesn't happen at the worst possible time).
Will there be a zombie apocalypse? Probably not. If there is, will you reach for your wristwatch? You should. After all, unlike most other supplies that you'll want to lug around with you, a wristwatch won't get in the way or be overly cumbersome.
It's a (potentially) scary world out there. Plan accordingly.
You may interested in: