If you've been frequenting this website for your watch needs, then you may have already seen and visited our reviews on watch brands made and designed from Scandinavian countries like Sweden. There may still be limited choices yet their brands are a good deviation from the watch designs and brands that we typically see around.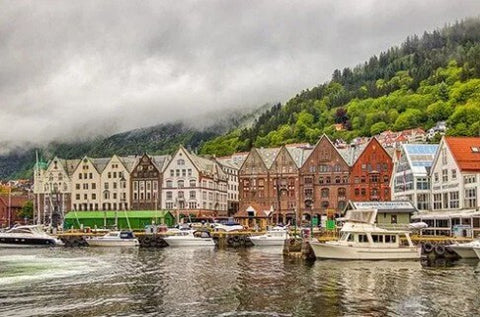 So if you want to see more options from this Scandinavian country here are five of the top Norwegian watch brands.
Norwegian Watch Brands
Berg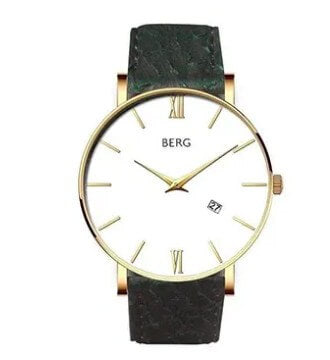 Mainly, Berg takes inspiration directly from the nature of Norway. In line with this, even the brand name, Berg, translates to "mountain".

Paal Friele Grung, the founder and designer of the brand joins the watch industry by introducing minimalist fashion watches made with premium quality materials and equipped with reliable movements. As such, the company uses the Swiss-made Ronda movement. More so, the watches come with sapphire crystal glass that are also designed to minimize the reflection on the watch. For the straps, all Berg watches have leather straps made of salmon leather from Icelandic tannery; this makes the straps stronger and more durable compared to other regular leather.

To prove the company's confidence in its products, Berg offers a five-year international warranty and a 180-day return policy. Also, when you order online, the shop promises free international shipping.
Bruvik Fine Timepieces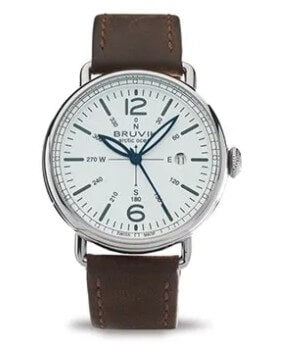 Another watch brand that aims to showcase Norwegian nature is the Bruvik Fine Timepieces. It was established in 2009 by Rune Bruvik who had been dreaming of designing his own watches since 1992.

True to its brand name, Bruvik offers high-quality timepieces. Primarily, they are Swiss-made, quite sporty yet very classy. Currently, it features six collections: Black Gold II, Svalbard, Lady Ceramic, Pulpit Rock, Arctic Ocean, and Fjord. Each one is inspired by a particular aspect of Norwegian nature.
Cursus Victus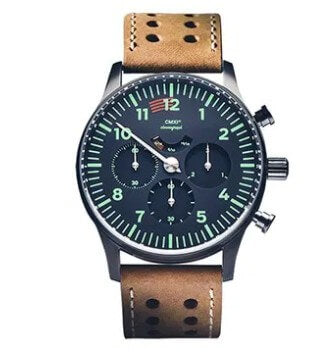 Translated as "the racing way of life" in Latin, Cursus Victus was established by Torgeir Sanders in 2015 mainly through a Kickstarter project. Its first featured watch is the CMXI that was designed after classic sports cars.

Since then, the brand made it its mission to produce premium quality timepieces that will look great with classic cars. Although the watches are assembled in Hong Kong, they are all carefully designed locally in Norway.
Valhalla of Norway
Valhalla of Norway was established in 2013 by Roy Klokk. This Norwegian brand produces not just watches but also sunglasses, and other accessories.
Having been inspired mainly by Norse mythology, its watches have a casual to rugged look. It may not seem to offer much yet it promises premium quality. The brand uses stainless steel for its watch cases, genuine leather or stainless steel for the bands, and Japanese quartz or Citizen automatic for the movements.
Von Doren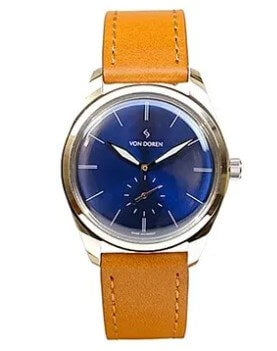 Another young Norwegian watch brand is Von Doren that was established in 2016.
However, for its founder, Øyvind VonDoren Asbjørnsen, the passion for fine watches has started back from his younger years. When he was 12, he received a Swiss watch from his great grandfather. This fine timepiece sparked a great desire to learn more about watchmaking. Since then, he started studying the remarkable timepieces he would find.
Finally, with the Von Doren watch brand, he can create and launch premium quality timepieces with a unique vintage look. Also, they are minimalist, with the dial having a clean, sophisticated look that will easily go along with your formal or business attire.
Closing Words
Evidently, unlike Sweden, the watch industry in Norway is still quite young. There are very limited brands and they were just recently established, yet all very promising.
Norwegian watch brands, similar to those from other Scandinavian countries, are actually pretty simple. They don't necessarily compete with the technological advancements or luxury or complications that you would see from those watch conglomerates. Instead, they thrive in the perfect balance of simplicity and quality.
You may interested in: