British-made watches may not be as popular as Swiss ones. However, they are slowly getting more popular over the years. Although most brands are still using Swiss components, most of them can already fully manufacture timepieces within their own workshops. Know more about what the UK can offer in the watch industry through the following watch brands.
Top British Watch Brands
Bremont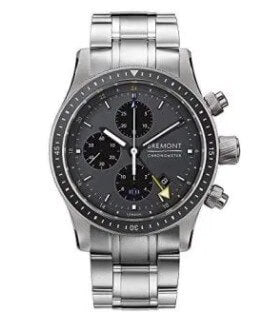 Bremont is one of the most (if not the most) well-known British watch brands. Since its launch in 2002, Bremont has been receiving overwhelming support and respect in the watch industry. More than a decade later, the name has already been an established brand for luxury mechanical watches.
Nick and Giles English have a Royal Air Force veteran, Euan English, as a father. This is why even in their younger years, they have grown to love historic aircraft and aviation in general. However, in 1995, Nick had an accident with his father during an air show that brought the end to Euan English.
After the incident, Nick and Giles tried to go back to the air but realized that the experience is no longer the same without their father. Because of this, the brothers decided to divert their attention by working on mechanical timepieces, which is also a passion of their father.
Wondering about the brand's name then? It actually came from Antoine Bremont. He is a farmer who is also a watch enthusiast and veteran pilot who provided shelter to Nick and Giles when they made an emergency landing after encountering a storm during a flight to France.
Bremont timepieces are meticulously crafted, suitable for military aviation. Each piece was tested to be durable enough to survive the abuses of military air flight. This was done in partnership with Martin-Baker, an aircraft ejection seat manufacturer. Their lab tests make sure that the Bremont pilot watches will survive any and every extreme situation, which is also why some of its pilot watch collections are exclusively being sold to select pilots.
More so, since Bremont has already been manufacturing tough watches, the company has also expanded its range of products to include timepieces diving, motorsport, and travel watches.
Roger W Smith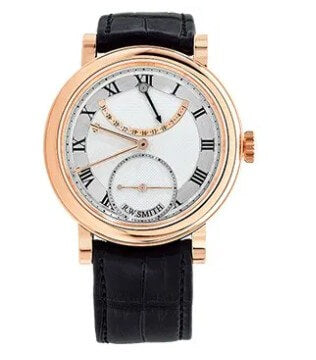 As you may think, it is a namesake brand taken after the independent watchmaker himself who's also known as the protege of one of the best watchmakers in the 20th century, George Daniels.
The brand Roger W Smith started in 2001 when its studio was established. Since then, it was committed to pursuing nothing but horological excellence. This may have lead to higher price points for its products but you'll realize that it's worth it.
Roger W Smith manufactures only about ten pieces each year which really tells a lot in the watch industry if you're able to get hold of one. More so, this also means that each piece is carefully handcrafted and given as much time it needs to be perfected. So don't worry about the cost because you'll surely be getting your money's worth.
Schofield Watch Company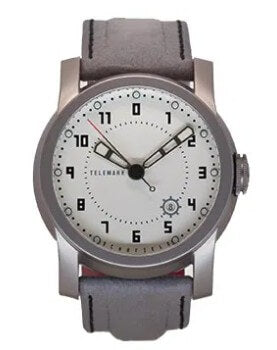 Named after a revolver known for being used by the Western legend Jessie James, Schofield was established by Giles Ellis in 2011. Giles Ellis isn't really a watchmaker nor has a deep background regarding the watch industry. Rather, Giles was exposed to restoring instruments and product design. These gave him the idea and the motivation to start a company that can produce watches from almost nothing.
In its first two years, its products were designed in England but mainly manufactured in Germany. However, since Schofield envisions to manufacture its timepieces in-house, by 2013, it was able to transfer its manufacturing process to the UK. This makes the brand more British.
Although the brand still uses the Swiss movement and its components are sourced from various suppliers, Schofield still takes pride in being British. Its design, for one, is undeniably British.
Schofield shuns away from complications and smartwatches; instead, it focuses on traditional analog watches. Specifically, its timepieces have a mixture of rugged and sophisticated designs.
Christopher Ward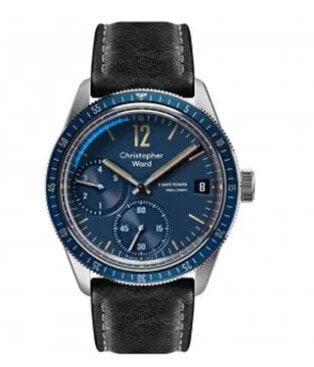 Christopher Ward has been co-founded by three friends, Mike France, Chris Ward, and Peter Ellis, in 2004. Christopher Ward has quickly gained attention, especially on the internet when the brand launched its first product online, directly to the consumer.  Up to the present, Christopher Ward maintains its marketing process that shuns away from any third party and relates directly to its customers.
Although the three founders initially had no idea about the watch industry, a mutual friend who happened to also be starting a career in the Swiss watch industry was more than happy to introduce them to watchmaking.
After their exposure to Swiss watchmaking, the founders committed to manufacturing high-quality timepieces (similar to Swiss watches) and offer them at much lower prices.
In 2014, Christopher Ward merged with the Swedish company Synergies Horlogeres SA, which formed the Christopher Ward London Holdings Ltd. Since then, they were able to produce an in-house Swiss-made movement called the Calibre SH21.
At present, Christopher Ward is already producing a wide range of premium quality watches such as Dress, Dive, Retro Dive, and Motorsport watches. They even have Military, Aviation, and Morgan Collections.
Pinion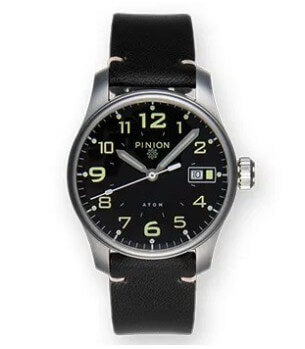 Established in 2013 by a Piers Berry, Pinion is currently located in South Oxfordshire and is dedicated to producing timepieces with the use of high-quality Swiss movements.

Aside from premium movements, Pinion watches are also composed of fine and durable materials. These materials are then exposed to rigorous processes and are then carefully and meticulously assembled by British watchmakers. Once all these are done, you would notice that Pinion particularly focuses on the details of the dial, case, glass, and strap.

Overall, getting a Pinion watch means having a timepiece that exudes the mix of vintage and 21st-century design, crafted using traditional watchmaking, and equipped with Swiss movement.
Garrick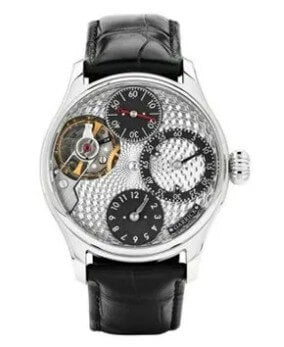 The British brand Garrick was established by Davil Brailsford and Simon Michlmayr. Since its foundation, Garrick has been crafting its timepieces in its own facility in Norfolk. Also, the company has partnered with a well-respected watchmaker – Andreas Strehler.
With a skillful watchmaker, the company ships watch components into its facility then its British craftsmen assemble and design them. Garrick timepieces have a particularly distinct design. Despite being skeletal (that reveals the inner mechanisms of the timepiece), they have managed to maintain a minimalist look.
Not only that, but Garrick has also been producing its own hand-wound movement called the UT-G01, specifically designed by Andreas.
Overall, Garrick aims to continue producing timepieces that would be loved by watch enthusiasts, watch collectors, and even watchmakers themselves. At present, the brand features five collections for you to choose from – Norfolk, Regulator, S1 Timepiece, S2 Timepiece, and The Portsmouth.
Loomes & Co.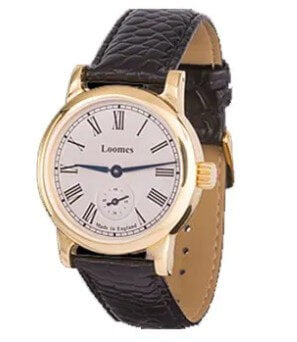 Loomes & Co. is considered the most British watch brand considering that all its timepieces are made in-house, but it's not just that. Even their designs, movements, and jewels used are made locally.
It is actually not surprising that the company is able to do all these since its background in the watchmaking traces back to the 1650s. It was with Thomas Loomes who was then managing the biggest clock and watchmakers firm in London.
However, it is Robert Loomes who established the currently existing Loomes & Co. Since its establishment, the company strives for independence to fully manufacture all timepieces that bear its brand name. As such, the company also limits its production to only around a hundred in a year. This gives them sufficient time to meticulously craft each watch and this means that if you're owning a Loomes & Co. timepiece, then you have a limited edition watch.
Mr Jones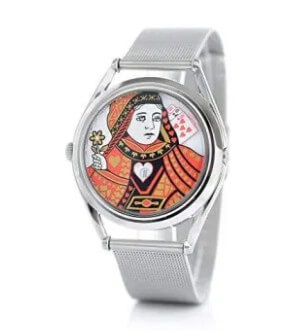 Named after its designer Crispin Jones, this watch brand acknowledges that a watch should have more to offer than just telling time to make it more appealing to the market. As such, Mr Jones products are not the traditional timepieces that one would expect. Instead, it also showcases unique and playful works of art on its dial.
At first glance, it may be odd and will take some time to adjust to reading the time in such a creative presentation. But over time, you'll realize that with its creative visuals, you wouldn't mind staring at your watch for longer than necessary.
If you're into art but prefer the subtle, minimalist types, don't worry because Mr. Jones also offers some models of such kind.
It's also interesting that the brand isn't just about the design on the dial. Rather, to ensure reliability, Mr. Jones offers both quartz and mechanical models. Best of all, these unique watches are available at very affordable price points.
Farer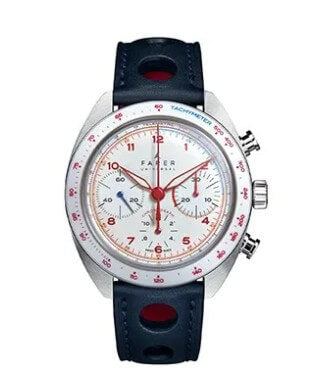 Established in 2015, Farer timepieces are designed with great adventures as its inspiration and built with premium quality to survive through your great adventures. As such, most have the vintage look and complications that may be helpful for your journey.

Farer is not just about the design. It also offers top-notch style and comfort. With regard to movement, they have quartz, automatic, and even hand-wound. This makes the brand appealing to horologists and new watch enthusiasts alike.

More so, the company also relates directly to its customers. It shuns away any third party such as retailers and distributors. With this marketing strategy, Farer is able to cut the cost and make its products reasonably affordable to its customers.
CWC (Cabot Watch Company)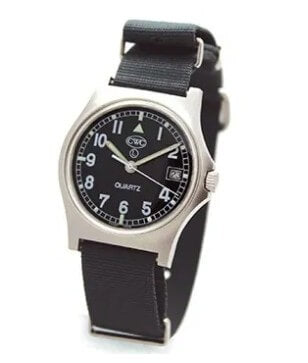 The Cabot Watch Company was established in 1972 by the former contracts director of Hamilton Watch Company (know more about Hamilton through our review here), Ray Mellor.

However, he lost his passion for what he's doing in Hamilton so he decided to launch his own company instead. He started by partnering with the UK military and successfully won contracts with all the branches of its armed forces. Because of this, CWC became known primarily as a supplier of military watches.

Ray finally retired in 1996 and CWC was purchased by Silvermans Ltd. who had been a retailer of CWC watches for years. Under its new ownership, CWC continued to grow and is able to produce more military watches. The brand even launched diver and pilot watches.

Over the years, the cost of production of timepieces became higher, even for high-quality ones. To adapt, the cost of CWC watches also became higher. Regardless, CWC continues to produce durable military, pilot and diver watches.
Arnold & Son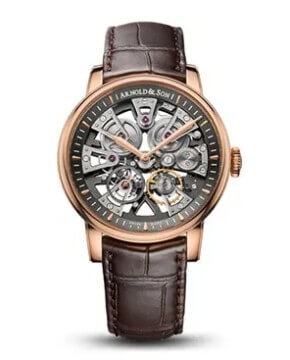 Next on the list is a well-known luxury watch brand that started when it gained the respect and approval of King George III. John Arnold's first product then was the smallest repeating watch. After King George III, the rest of the wealthy individuals in their society followed suit and became Arnold's clients.

At present, the brand Arnold & Son is known for its nautical-inspired watches. Over time, it has also developed chronographs and skeleton watches. Regardless of which model you choose, however, you can be assured that an Arnold & Son on your wrist will make you look classy and sophisticated. It may come at a hefty price but it's sure worth the investment.

Arnold & Son currently features only two collections: the Royal Collection and the Instrument Collection.
Marloe Watch Company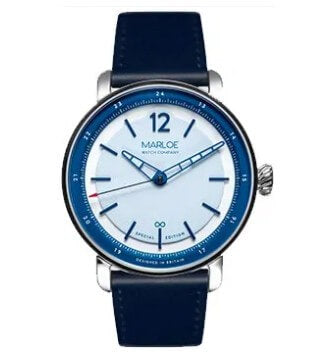 Marloe Watch Company was established in 2015 in Oxfordshire by friends Oliver and Gordon. Contrary to the rise of hybrid watches and smartwatches, Marloe Watch Company is proudly committed to traditional watchmaking. The brand focuses on manufacturing mechanical, hand-wound watches.

To make sure that the company is producing quality timepieces, Gordon and Oliver work closely hand-in-hand from the design, down to production, and through marketing. In particular, Gordon serves as the in-house designer and also monitors all the photo and video outputs for marketing. On the other hand, Oliver takes care of the business side – production, logistics, and marketing.

Marloe Watch Company currently features four collections: Coniston, Morar, Haskell, and Special Editions.
Closing Words
As you have seen, the British watch industry is wide and quite diverse. They have brands that started from centuries back and also newer brands that just joined the industry in recent years. This gives you a wide variety of watches to choose from to perfectly suit your lifestyle and budget. Despite the variety, you will notice that British brands give importance to premium quality ad build, and prefers simplicity over technological innovations.
You may interested in: