If you do a lot of swimming, snorkeling or diving, you should consider owning a dive watch. These are designed to be water resistant, many of which will allow you to dive down to over 100 feet. If it is a more expensive divers watch, it may have water resistance that will extend to almost 1000 feet in depth.
So, what is a dive watch?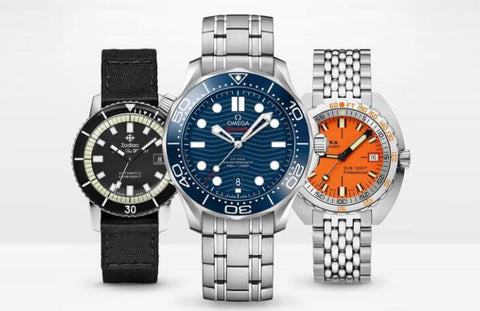 A dive watch is essentially just a watch that is waterproof enough to withstand the pressure at the depths that divers dive to. So not to be mistaken with a Dive Computer.
So, from a practical point of view, dive watches are obsolete. However, having a backup is never a bad idea. You never know when things will go south.
If you have a dive computer, you can still dive in with a dive watch. Plus, they are often quite good looking watches.
Benefits To Look Out For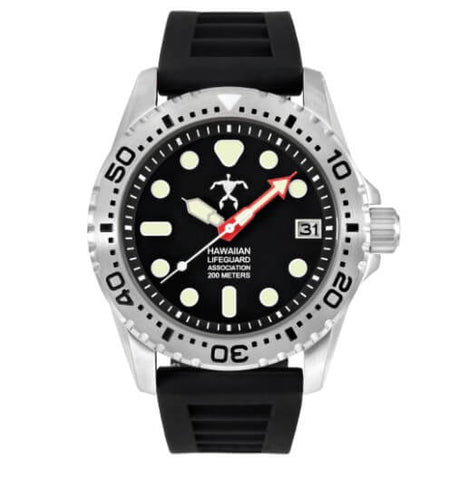 There are so many benefits to using these watches. For some people, it is about their overall appearance. They have a very elegant and sleek look, a watch that can go with both casual and formal outfits. They are also very versatile, providing many different types of functions that you may find useful in your daily activities. Whether you are looking for one to improve your general appearance, or if you are going to actively use it when you are diving or snorkeling, this is a watch that you absolutely need to have.
Features To Be Aware Of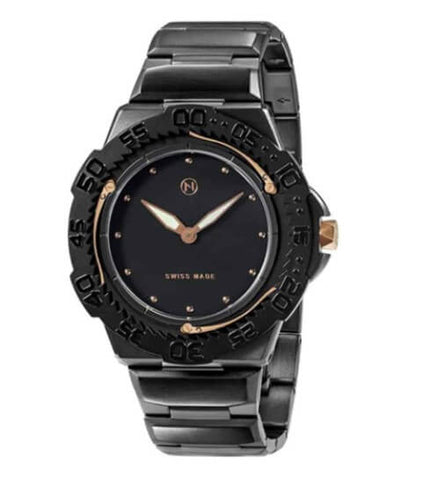 There are many features that a dive watch can have. They are able to tell you the temperature of the water in which you are diving or swimming. They can tell you how deep you have gone down into the water, providing accurate depth readings. You can also time how long you have been underwater so that you can test yourself while snorkeling, or you can simply see how much oxygen you have left in your tank if you are diving to great depths.

There are gauges that will actually time the breathing mixture that you have in your tanks, something that could prevent a life or death situation. If you pay for a very good mens dive watch, these can actually be built with Wi-Fi, allowing you to download all of the information about your dives directly to your PC.

These are just a few of the common functions that some of the best dive watches will have, but there are also physical features to consider. This will include being made of anti-corrosive materials, something that is important if you are in saltwater consistently. You also need to have a dive watch that is made of non-scratch crystals, as well as oversized buttons, so that you can utilize the watch physically even if you are wearing gloves on your hands.

Some of them will also come with wrist strap adjustments that will make it very easy to slip this over your diving suit which is going to make your wrist much thicker. All of these features should be part of the dive watch that you purchase if you want to have the absolute best.
Common Types of Dive Watches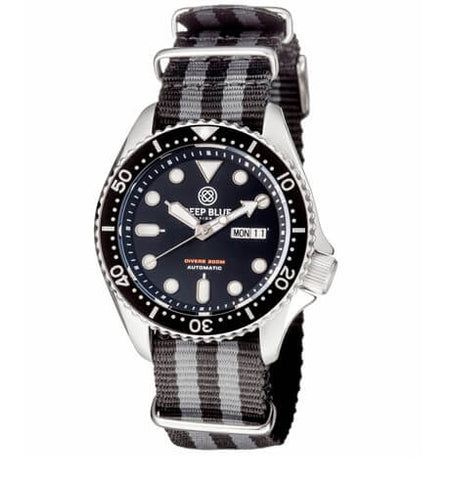 There are many types of dive watches that are available, made by some of the top companies in the industry. You have probably heard of many of them before including Rolex, Seiko, and Citizen to name a few. Some of the top watches will include the Omega SeaMaster Planet Ocean chronograph which will allow you to dive down to a depth of 2000 feet.

Others that are less expensive will include the Citizen Promaster Diver and the Oris Divers Sixty-Five. Both of these will allow you to go to a depth of over 600 feet and 300 feet, respectively, which is very good for most divers.
Best Budget Dive Watch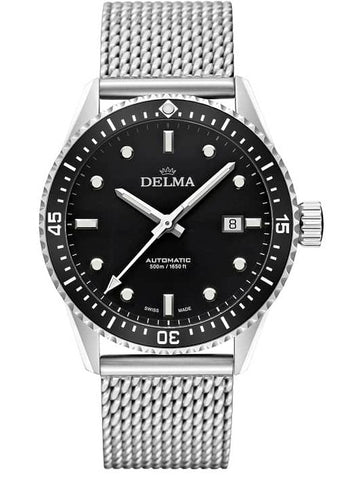 Best budget dive watches are those that will serve the purpose at hand which is diving. They should be water resistant at all depths that have been specified by the manufacturer. They should come at a low cost (less the $1000) which is affordable without stretching a buyer's budget. Also, these watches should be easy to use for diving novices. It is worth noting that budget dive watches may not spot the fancy designs and specs like those of a high-end dive watch.
3 Best Dive Watch:
1.Seiko SKX007: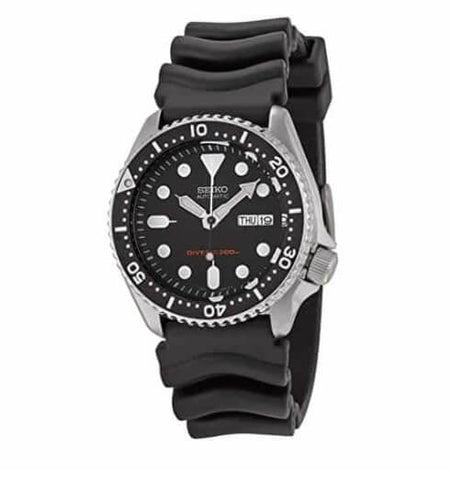 This is the cheapest classic dive watch you are likely to find out there. The SKX007 has been in production since 1996. At $200, you will have with you a mechanical watch stalwart which is not only simple but also absolutely reliable.

Features:
Movement: Seiko 7S26 Automatic
Water resistance: 200m
Diameter: 42 mm

Pros: Reliable, The dial is clear and well legible, Proper bezel
Cons: Does not have features of a modern dive watch.
2.Tissot Seastar 1000 Powermatic: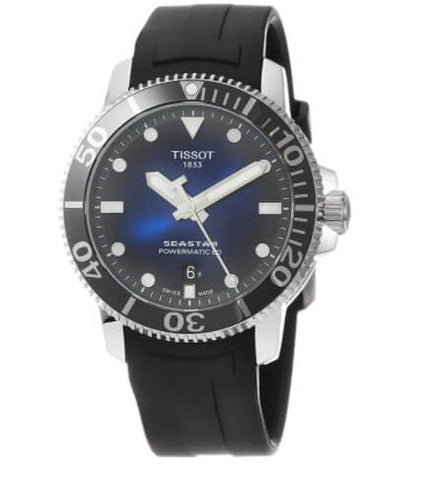 Its breathtaking appearance is, perhaps, how it got its name; a sea star. It is one of the best choices you can make when buying a dive watch. The Seastar 1000 Powermatic has an impressive design and its features are top-notch. It has three sub dials on top of having a date window. Its casing is made from the 316L stainless steel. However, its unidirectional bezel is made out of ceramic which does not only resist corrosion but also makes the watch to weigh significantly less at 180g. Yes, 180g is quite a low weight given that the Seastar uses steel straps and has a wide length at 43mm.

Features:
Movement: Swiss automatic
Water resistance: 300m
Diameter: 43 mm

Pros: Stylish design, can be used to dive up to 1000ft deep
Cons: Heavy.
3.Casio G-Shock Frogman: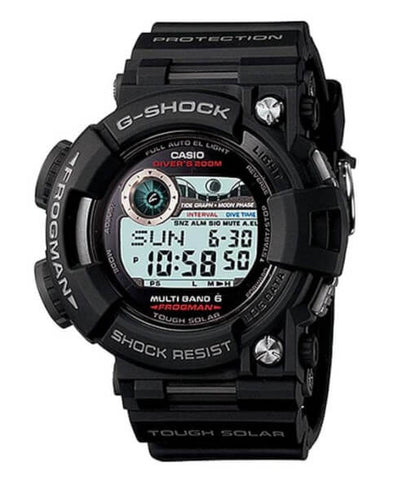 The brand's greatest dive watch has what it takes to win every diver's heart. Starting from stainless Steel buttons to moon phase and tide indicators and to atomic time, the G-Shock Frogman watch screams 'DIVING'. Unlike other dive watches, this one has got an ISO-6425 diver's certification, which gives peace of mind to those skeptical about the legitimacy of dive watches. The abundance of divers-oriented features puts it in the same line with some deluxe dive computers, and, with sufficient practice, has the potential to replace the need for a dive computer completely.

Features:
Case: Stainless Steel
Strap: Black Resin
Movement: Japanese Quartz
Water-Resistance: 200m
Diameter: 45mm
Details: Tough Solar Power, Multi-Band 6 Atomic Timekeeping, Tide & Moon Data

Pros: Has plenty of unique features like an optional triple sensor and a solar battery that lasts around 10-15 years
Cons: The design is quite bulky