Digital watch battery life varies from months to years.

Ordinary button batteries, such as small silver oxide batteries that are often used, last three to six months, and better ones, such as lithium batteries, can be installed in electronic watches and used for one or two years. Button batteries can be used for a long time as long as they are not used for power-consuming products, but only for digital watches time funtion.

In order to give the watch longer battery life and more functions for use, the megalith digital watch adopts a dual-caliber power mechanism. One is a quartz movement, which powers the analog dial, and the other is an electronic digital movement, which powers electronic functions such as displaying the date, alarms, and more.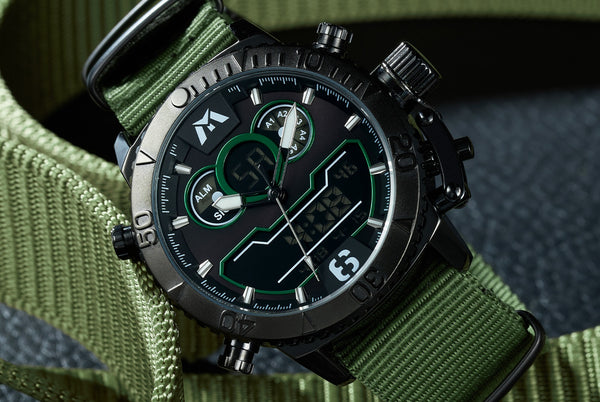 Cheap digital watch related watches:
best cheap digital watch-nylon strap
cheap digital watches for men-leather strap
best cheap watches for men-rubber strap
cheap digital watches online-dashboard design
inexpensive digital watch-sports watch
inexpensive digital watches for men-Dual time