In the past, the rounded gears inside almost all watches made circular watch faces the default shape on the market. While round watch cases can be attractive and stylish, they can start to look dull. For a fashion-forward man, a typical watch simply won't do. That's why many guys are drawn to the symmetry and geometric flair of a square watch.
The square watch has long been one of the more interesting fashion accessories. While these days, round watch faces are the most common, many fashionable people have long preferred the sharp lines and right angles of a square timepiece. It's thus fitting that as we enter the 2021s, many watch designers are rediscovering the square designs that were so popular in the Roaring Twenties of the 20th century.
There's something about the neat, smooth lines of a square that feel both bold and classic, at least when it's used in fashion. From architecture to art, right angles are often used to indicate rigidity or solidness. We expect our rooms and buildings to be made of four straight walls connected at 90-degree angles. By contrast, watches and other fashionable jewelry tend to embrace curves and rounded shapes. Unquestionably, square watches stand out.
Looking to up your style for the new decade? Consider these square watches for men- they will definitely help you make a strong statement.
Best Square Watches For Men
Casio Men's Vintage A168WA-1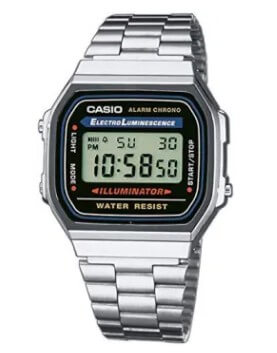 This affordable watch is one of Casio's most popular models. This is a vintage Casio design, an affordable everyday digital watch with functions such as an EL backlight, an alarm, a 1/100 second stopwatch.
The Casio Men's Vintage A168WA-1 watch is made of a plastic case and a stainless steel case back and link bracelet. Powered by a quartz movement, there's also a day and date calendar. This model has approximately seven years of battery life.
Casio Men's G-Shock GWM5610-1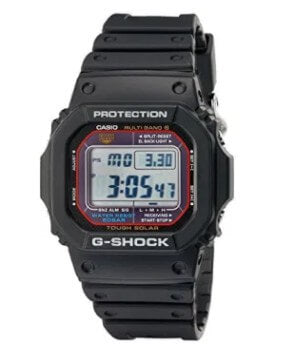 G-Shocks are the go-to watches for those looking for a durable watch that can handle tough conditions. This model's water-resistance of up to 200m makes it a good outdoor watch and can be used in swimming and other professional marine activity (but not scuba diving).
The Casio G-Shock GWM5610-1 is a 46.7mm solar-powered and shock-resistant watch that has an EL backlight for easy viewing in dark conditions. Other features are multi-band 6 Atomic Timekeeping technology, five daily alarms, a full auto-calendar, a city code display, and world time (total of 29 time zones). There's also a power-saving function.
Nixon Ragnar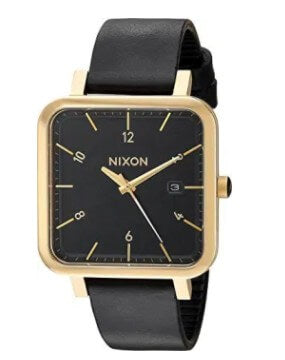 American brand Nixon has a number of versions of this square-shaped watch. One popular model is the Nixon Ragnar 36, a 36mm watch made with a stainless steel case and a hardened mineral crystal.

This model has a combination of both Arabic and stick index markers, and has a date window at 3 o'clock. The strap is a custom Horween leather. This is a well-reviewed watch, with many customers pointing out the excellent size (which looks good on both big and small wrists). Other models include one with a white dial or this model with a brown/wooden-style dial.
Skagen Rungsted SKW6256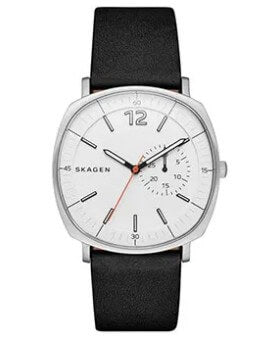 Skagen watch has a Bauhaus-style design, with clean and thin lines and minimalist markers against a white dial. If you're looking for a watch with a soft square case, this is a good model to consider.
This 40mm watch has raised index markers and a leather strap. The watch is water-resistant to 50m. The price tag is also relatively affordable, as most Bauhaus style watches could cost hundreds.
Seiko Men's Recraft Series SNKP27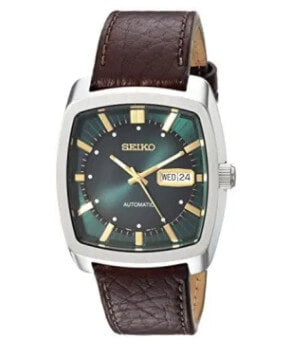 Seiko is one of the most popular watch brands in the world, so you can be sure that you're getting a quality product. The analog Seiko Men's Recraft Series (SNKP27) is a 39.5mm watch with a unique green dial and gold indexes—design details that many customers love about the watch. This watch is not cheap but is not expensive either (especially compared to most of the watches we're featuring in this article).
This self-winding watch has a case made of stainless steel and a power reserve of approximately 41 hours. The band material is leather, the water resistance is up to 50m, and there is a day/date window at 3 o'clock.
Braun Men's BN0042GYGYG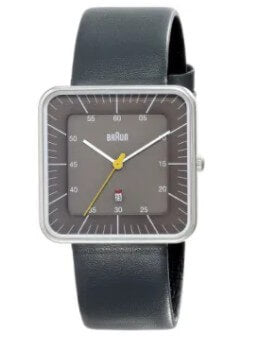 Braun, a German company known for making appliances and health/wellness devices, also makes clocks and watches.
This quartz movement Braun watch has a simple analog display and a genuine leather strap. Having a stylish minimalist design, this 36mm watch has a stainless steel case, a durable mineral crystal, and a water resistance to 50m.
With a price tag of around $100, this is a good everyday watch that's stylish and reliable. The dial has shades of grey, except for the yellow seconds hand and a tiny red mark on the date window at 6 o'clock.
Garmin Forerunner 35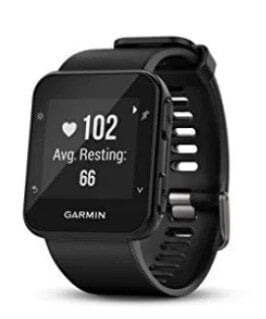 This is a smartwatch that you can consider if an Apple Watch is too expensive . Currently priced at around $100 in Amazon, the Garmin Forerunner 35 has all the essential features of a smartwatch: GPS, heart rate monitor, notifications and smartphone compatibility, and a high-resolution display.
This is excellent for those looking for a relatively affordable watch and gadget that can be used in sports and other fitness activities.
Other notable features of this sports smartwatch are music control, all-day activity tracking that counts steps and calories (as well as suggestions when to move more), and automatic update of data to the whole fitness community of Garmin Connect.
Tsovet JPT-TW35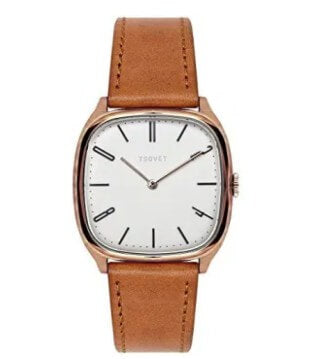 The JPT-TW35 square watch by American brand Tsovet is a square-shaped unisex watch with curved corners and a minimalist design. The black index and Arabic numeral markers are against a white dial. This is a 35mm watch, so it will look good in different wrists sizes—not too big, but not too small either.
This watch has a polished stainless steel case and a scratch-resistant mineral crystal, as well as a push/pull crown and a stitched leather strap. One of the most unique parts of the watch is the 10 o'clock position, which is a Tsovet trademarked hour marker position. This watch also runs on a 2+ year lithium coin cell battery.
Apple Watch Series 5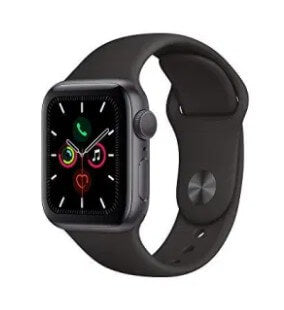 The Apple Watch is now on its Series 5 version, and as expected, the features are some of the best in today's current smartphone technology.
Available in 40 and 40mm sizes, this new version has a retina display that's always on and has different material options (aluminum, ceramic, stainless steel, titanium). Other main health and fitness features include a cycle tracking app, workouts, and an ECG app. This new model is also swim-proof.
The Series 5 version has more than 100 watch faces to choose from. There's also the Apple Pay app, which allows you to do secure transactions easily.
Rado Ceramica R21717152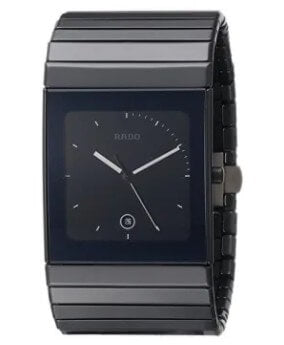 This is one of the many Rado Ceramica models. The Rado R21717152 Ceramica is a 36mm quartz watch housed in a ceramic case with a black ceramic link bracelet.

The uniquely-designed black dial has an uneven white hour and minute markers, as well as a date window at 6 o'clock. This is also water-resistant to 30m.
You may interested in: